These days we are forced to use our home for more than just living between work and school. Our homes have become an office, school, quarantine headquarters, and more. The longer we shelter in place, the smaller and smaller our living quarters seem to be. But, you don't have to let the walls close in on you. Take the opportunity to make your home functional for these COVID times that many have prognosticated will be with us for a while.
The Home Office
OK, so you have to work at home, that doesn't have to mean that your home office has to be as sterile as the one in your professional building. According to Elite Decor, your home office should be a reflection of who YOU are. Don't be afraid to go bold if that's your style. It's your chance to use YOUR favorite colors instead of your bosses. Put up prints that mean something to you.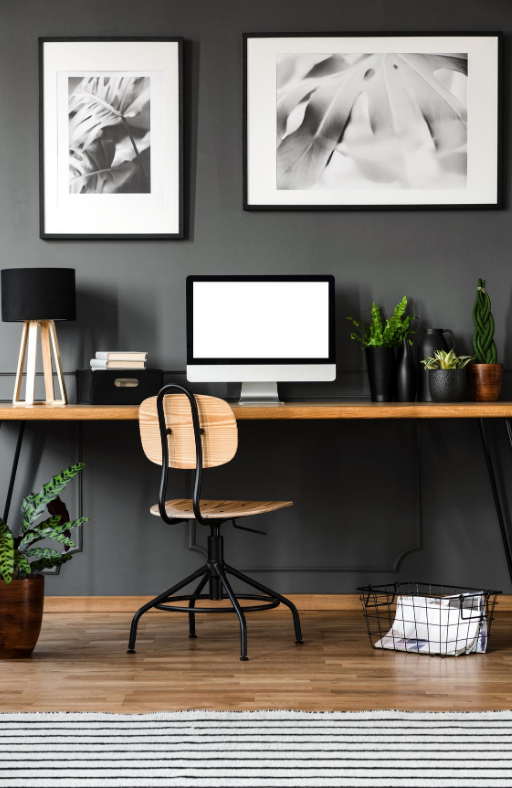 And don't forget the chair… beauty, comfort, and style mixed together is the trend this year, we hear from interior designers who talked with Forbes. Add a decorative pillow to support your back.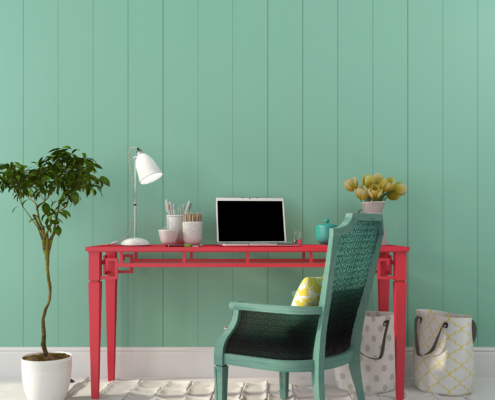 Storage from built-in shelves and cabinets are recommended to hide technology and supply clutter. Lighting is also a detail not to be missed, whether it's decorative lamps, a window, recessed lighting, or all of them for layered illumination. No one wants to work where they can't see well enough. The goal is to make it a space you want to work in day in and day out.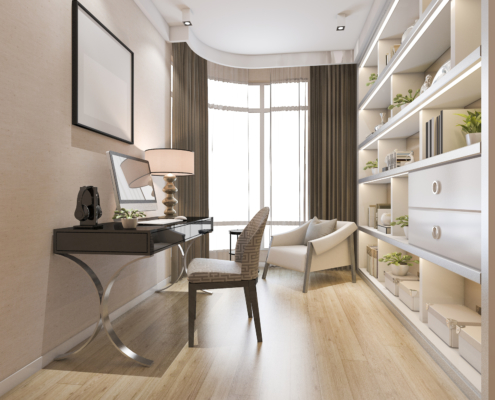 The Home School
According to Parents.com, eliminating distraction is one of the most important factors to consider in designing the learning space. Shelves and baskets for storage to eliminate confounding clutter and keeping the crafts and fun time supplies separate, is helpful. To improve productivity, ensure the table or desk and chair they study and do classroom calls from is appropriately sized to eliminate slouching and uncomfortable sitting. Consider a custom built-in table with separators for each child, or a built-in desk with shelves in each child's room.
Photo courtesy themasseyspot.com.
Another trend is to set up multiple learning spaces to break up the monotony and designate places for different types of learning. FamilyEducation.com tells us, just like adults, the home schoolroom should reflect the child's personal tastes in color and what stimulates their mind.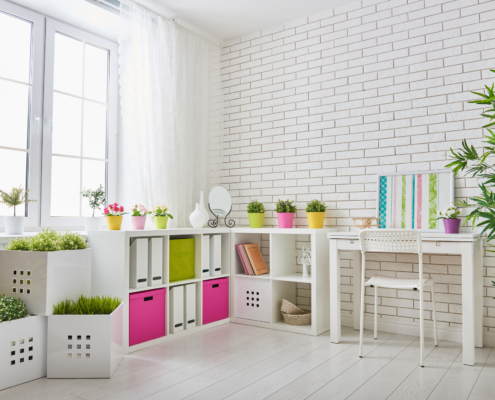 Multi-Functional Spaces
Depending on your home's size, you are probably finding that rooms are no longer designated for one purpose. To avoid feeling like everyone is on top of each other, be strategic about how each room is set up. Where a desk or couch is facing influences what attention is given to. For example, if your kid's backs are to the technology station in the room, they can better concentrate on what is at hand. If your work desk is facing the sink still full of dishes, all you're going to think about is getting that done or who didn't do their chore last night.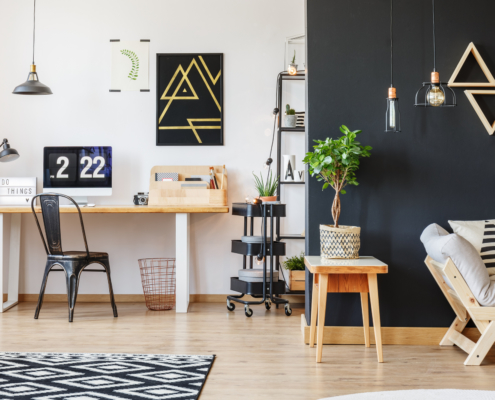 Adding natural elements like light, plants, and even furniture made with natural material and earthy decor can break up a room and improve everyone's mental health. According to Decorilla, this is called Biophilic Design and is a popular trend in 2020… "Research shows that incorporating direct or indirect elements of nature into the built environment has had a role in reducing stress and balancing blood pressure levels and heart rates. Additionally, this type of design increases productivity, creativity, and self-reported rates of well-being."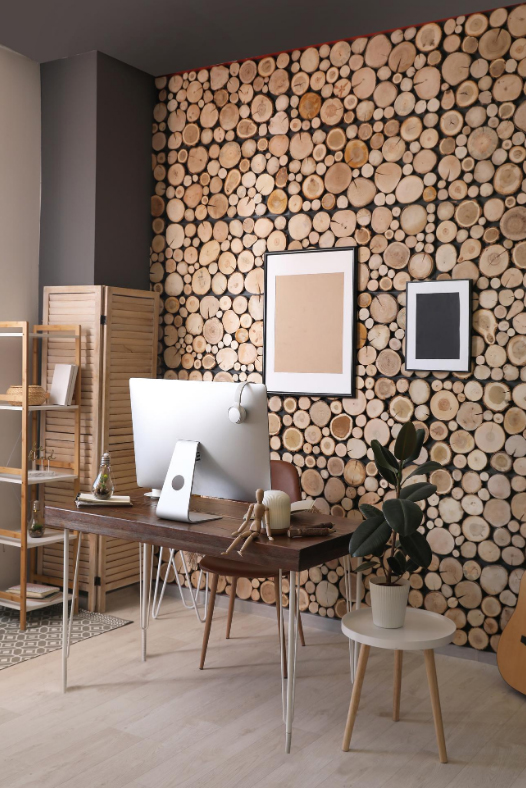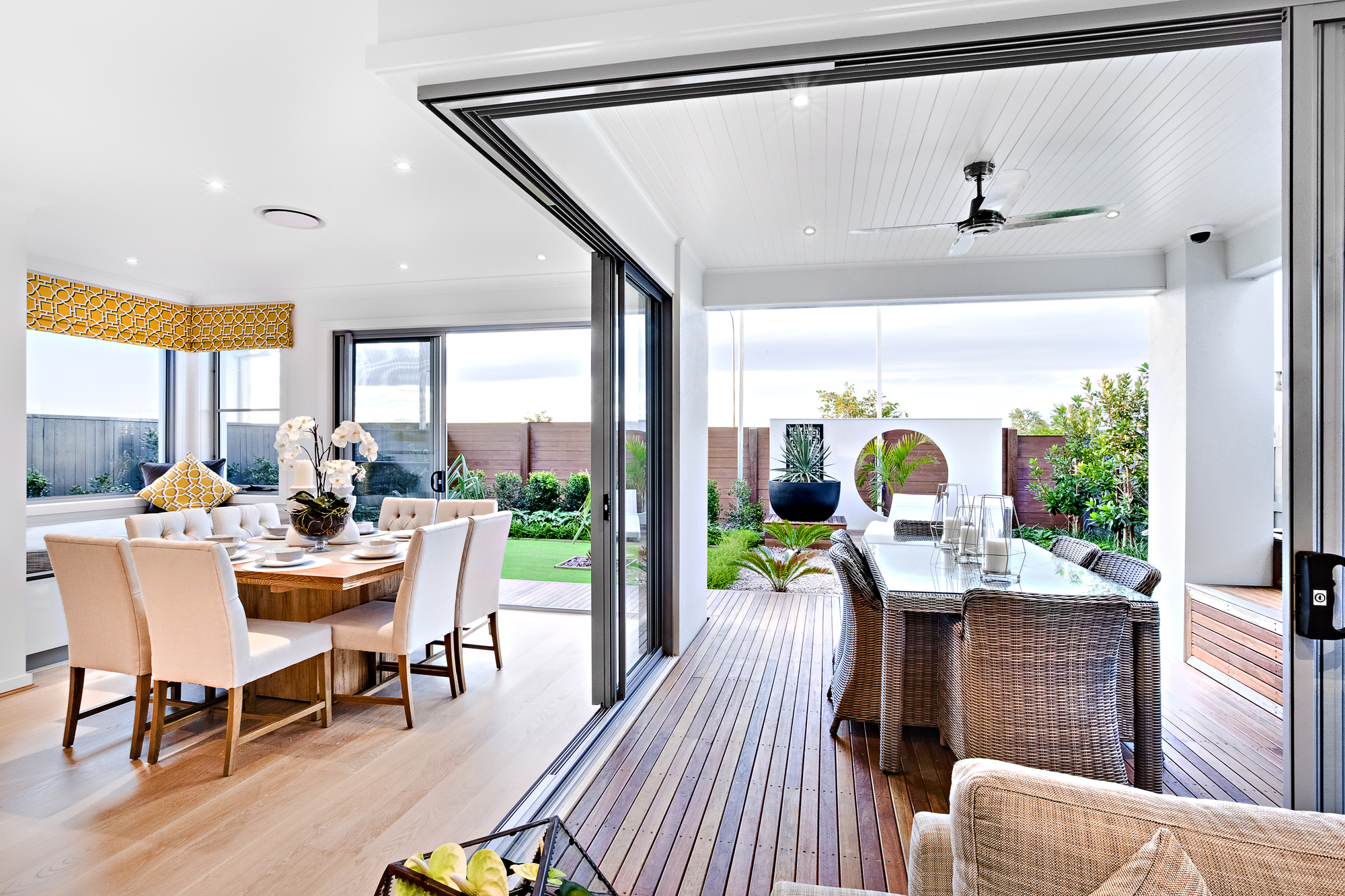 Find More Space
As Fall approaches, and with it cold weather, the need for space to do the things we can do outdoors now is coming. If you have not yet finished your basement, now may be the time that it is well worth the investment. An exercise space, entertainment den, and a playroom away from where you work, learn, eat and sleep, could be just the things to give the members of your family a breather from the responsibilities upstairs.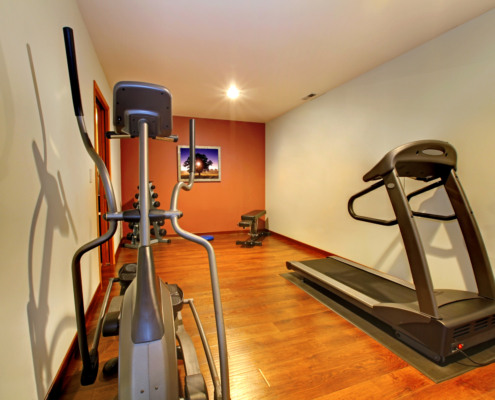 If the basement is not an option, maybe a heated SheShed outdoors, or build a man cave in your garage!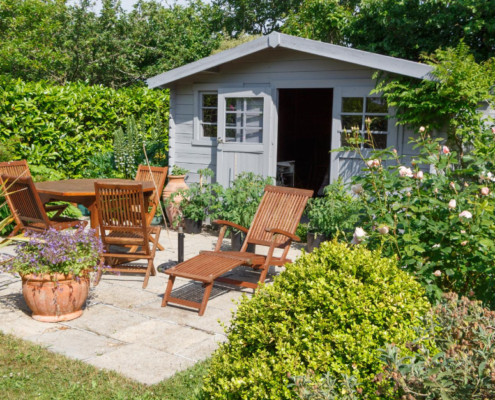 Whatever your family needs, help is right at your fingertips at GetAssist. Just got to GetAssist.com on the web or download our app; either way, it's FREE, and it's easy to Make A Request for designers and local contractors who can make your home functional and help you not just survive but thrive through these difficult times TOGETHER.
https://www.getassist.com/wp-content/uploads/2020/08/Depositphotos_200148204_l-2015.jpg
1333
2000
Rebecca LeClaire
https://www.getassist.com/wp-content/uploads/2019/06/galogo-300dpi-300x113.png
Rebecca LeClaire
2020-08-24 19:59:57
2020-08-25 16:33:37
2020 Home Trends for These COVID Times