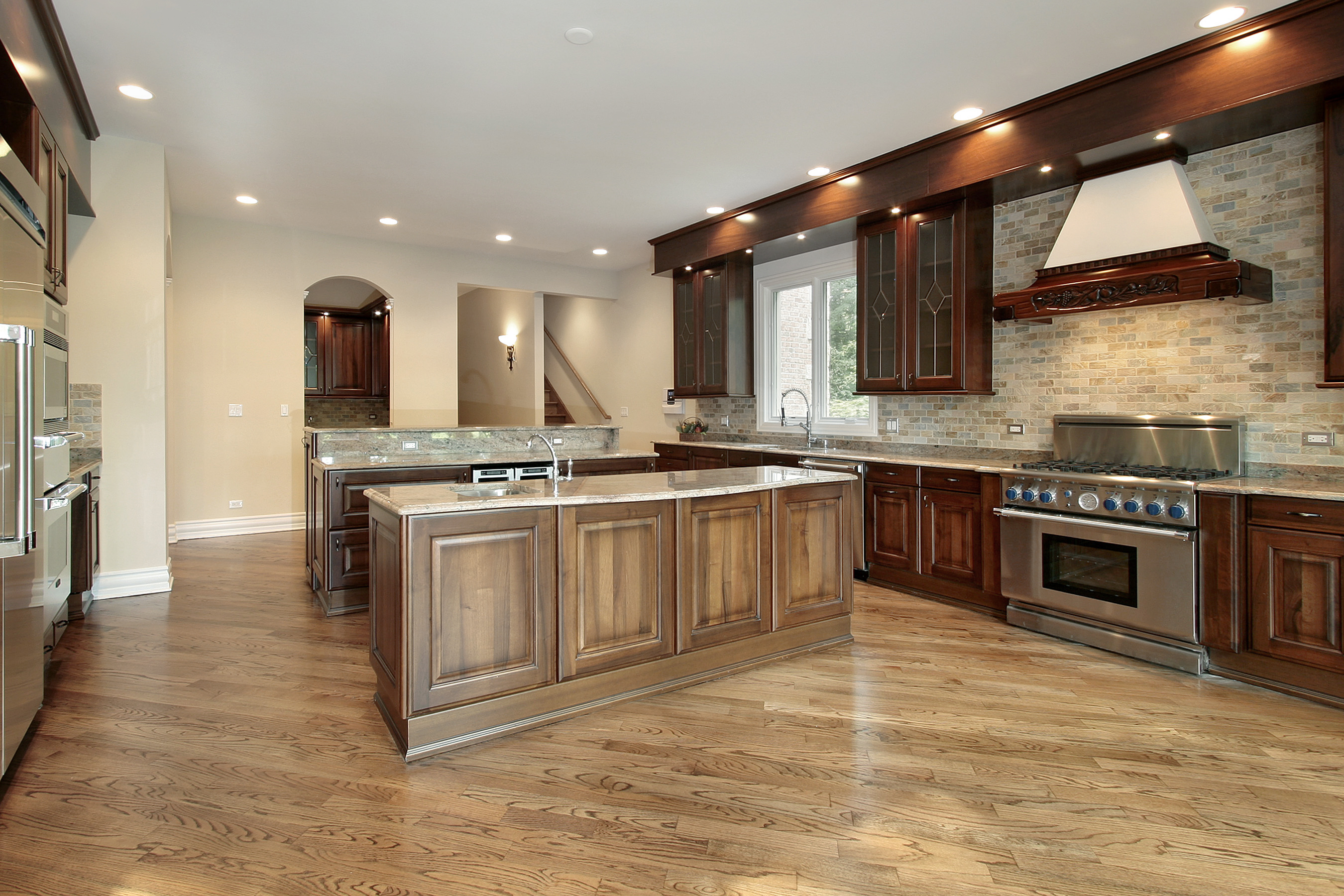 Kitchens have far more than just a functional purpose. Oftentimes they represent the atmosphere of our entire home and tend to exude togetherness, contentment, and comfort. As you think ahead for your next kitchen revamp project, be sure to keep these exciting and refreshing trends in mind. As always, GetAssist is here to help with any of your needs!
Color
When it comes to kitchen colors, the ever-safe shades of white, grey, and beige aren't going anywhere in 2019. However, there's a new hot option in the mix for those who'd like to stray a bit from the norm. Sherwin-Williams recently announced their 2019 color of the year – Cavern Clay, a warm terracotta color with ancient, elemental roots. It's a nod to mid-century modern style with an earthy hue that is both casual and refined. It can be the perfect backdrop of a playful, welcoming kitchen and pairs nicely with any design style. Cavern clay is multi-seasonal, and an easy way to bring the warmth of the outdoors in…just envision beaches and sun-washed afternoons embodied in a color. Whether your kitchen needs a fresh coat of paint, or whether you're ready to give Cavern Clay a chance, be sure to make a request on GetAssist to be connected with top-rated painting professionals in your area!
Cabinets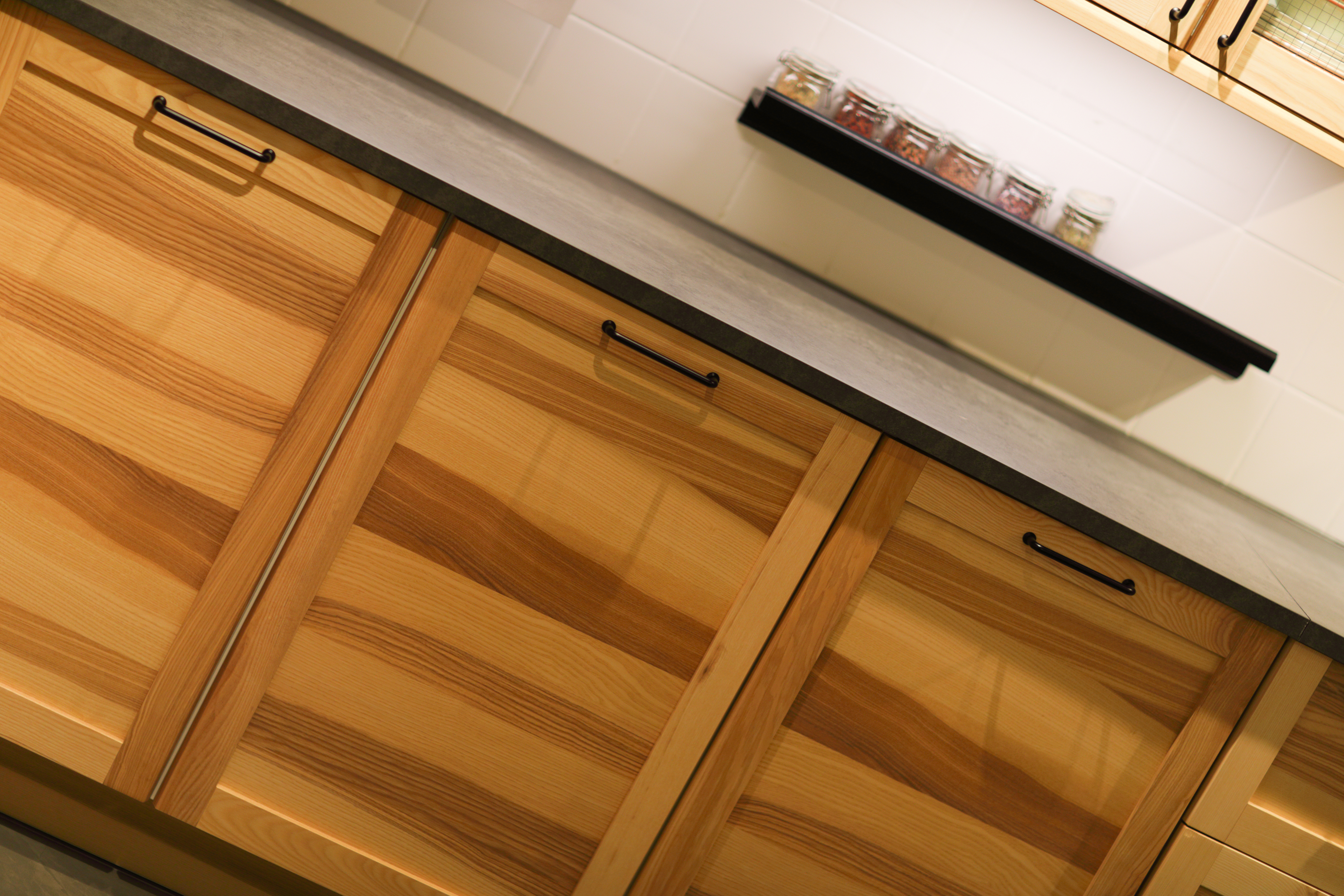 Lowers – For lower cabinetry, it's all about paying homage to innate materials. In other words, you'll want to stray from painted, heavily stained or otherwise compromised wood and instead opt for a more original state of the material. Natural wood contains grain detail that would normally be considered imperfect and likely be sanded down and stained over, but heading into 2019, there's a heightened appreciation for those imperfect details. From a design standpoint, natural wood cabinets allow for flexibility in choosing your surrounding finishes, as there are a multitude of complementary choices. When combined with modern appliances and clean design, natural wood makes a modern design statement unlike any other, according to ktchnmag.com. It makes a design statement even without modern appliances, however, if you're concerned that it might look too "basic," try placing the wood with the grain detail laying horizontally instead of vertically.
Uppers – It's time to get the concept of upper kitchen cabinets out of your mind… they're slowly but surely becoming a thing of the past! Instead of upper cabinets, floating or open shelves are now the go-to due to their functionality, space-maximization, and design appeal. Floating shelves work great within all designs, either serving as a modern touch or a nod to the simplicity of the olden days. They're incredibly versatile, and since they come in all different styles and sizes, there are no limitations to what can be displayed upon them. Considered the "magical unicorns of design" by HGTV.com, you truly can't go wrong. If you can't decide if you should go for glass, wood, or metal open shelving in your kitchen, GetAssist will happily put you in touch with top design professionals in your area to guide you throughout your kitchen revamp process.
Counters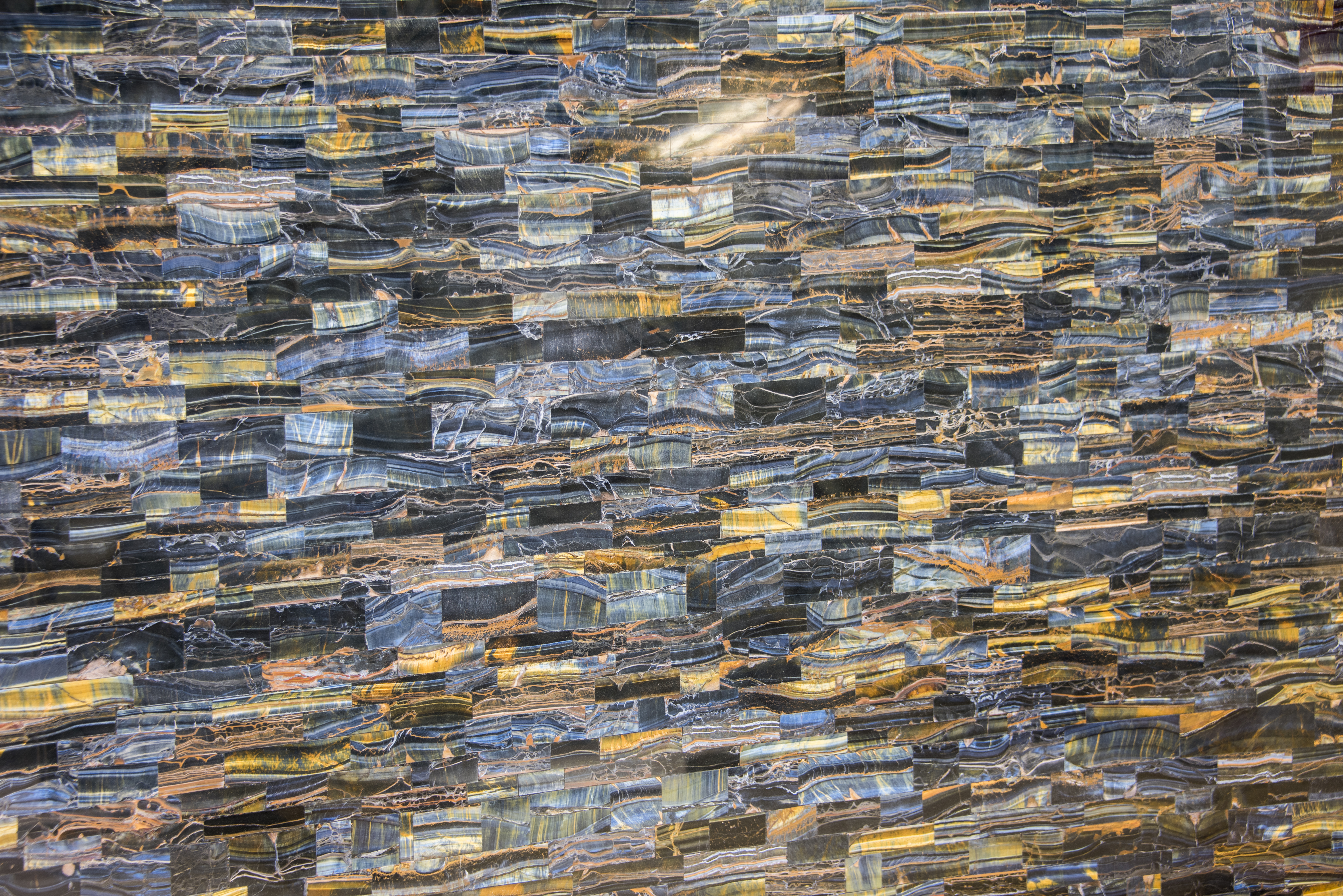 Kitchen countertop options are endless, therefore making them one of the toughest points of decision-making when undergoing a kitchen remodel. Here are two tips to help make the decision a bit easier: go quartz and go bold! We're finding that quartz counters are gaining speed as the preferred choice over granite for various reasons. Quartz is non-porous and easy to clean (meaning fewer germs), can be made to fit literally any style, and is extremely cost effective. Manufacturers can produce quartz countertops in almost any type (from solid colors to imitation granite and everything in between), and they do so in such a way that no one would even suspect it's not granite, according to elledecor.com.
When it comes to the degree of boldness for your countertop, be aware that the days of one-toned counters are gone as we move toward an era of daring, dimensional design. One of the hottest trends we're seeing is dramatic marbling, colors not typically used, and significant dimension. Instead of subtlety, you'll want to select a stone (or faux stone) that has a strong contrast and is eye-catching from the moment you walk in the room. Don't just play it safe here, instead go all out and consider a counter that incorporates hues and patterns that you rarely see in a kitchen. This will add a "wow factor" in any size kitchen and serve as both an impressive design piece and a major selling point. Now that your head is in the countertop game be sure to #MakeARequest on GetAssist and let us connect you with the best lineup of carpenters to embark on this kitchen revamp journey with!
Backsplash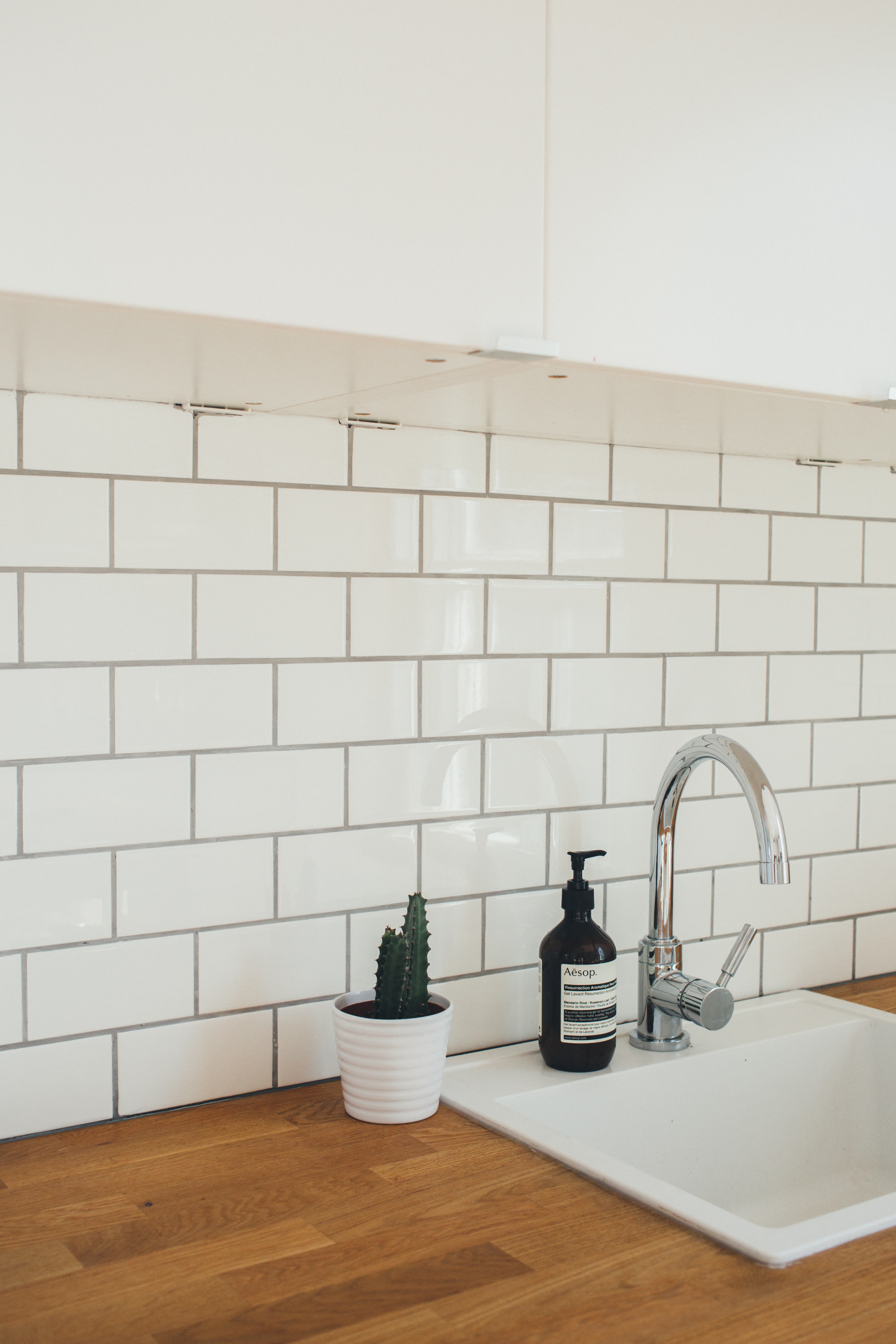 Subway tile is back to make a splash (as if it ever really went away). Although it has steadily remained a stylish trend throughout history, it's being used in newfangled ways, adding even more versatility and value to the classy look. The traditional horizontal placement of white or other neutral-colored subway tile is still "in" if you want to play it safe, but if you're interested in straying from the norm and really spicing up your kitchen design, be sure to #MakeARequest on GetAssist and get one step closer to making these innovative subway tile designs come to life:
– Herringbone design placement (or other nontraditional placement) instead of horizontal placement
– Black or gray grout between lighter-colored subway tiles
– Metallic subway tiles to add an industrial or futuristic touch
– Thicker, beveled-edge subway tile to add dimension to the wall
– Play on stripes, color, and size (perhaps three rows of regular-sized tile, then a row of thinner/different colored tile, then three rows of regular, and so on)
Hot features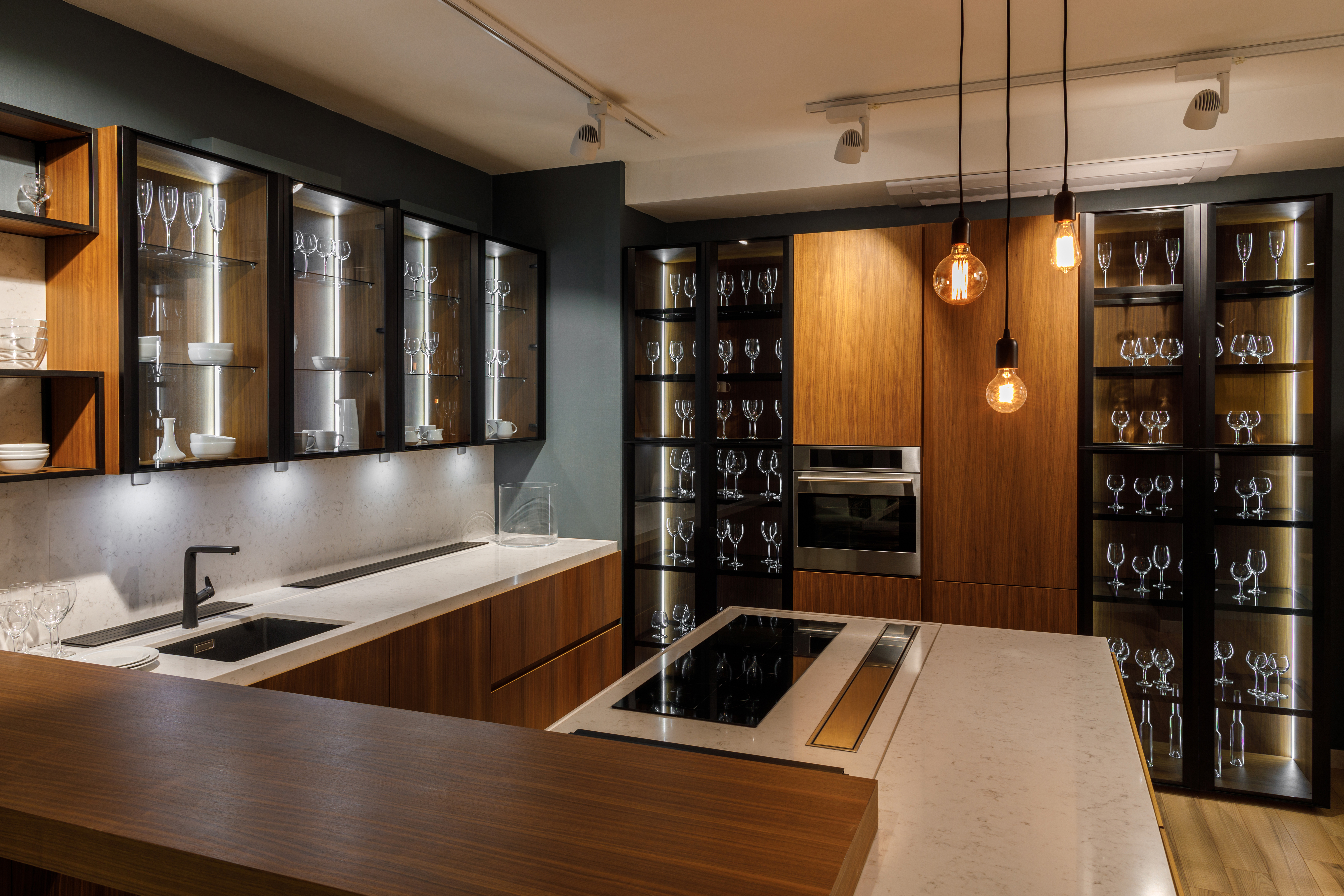 Industrial/rustic lighting adds a true flare to any kitchen. It doesn't matter if you have a more classic or spunky design style; you can make industrial or rustic lighting work in your favor to foster whatever vibe you're going for. This rising lighting trend is both functional and chic, making it great for practical use while adding a sense of thrill to your ambiance.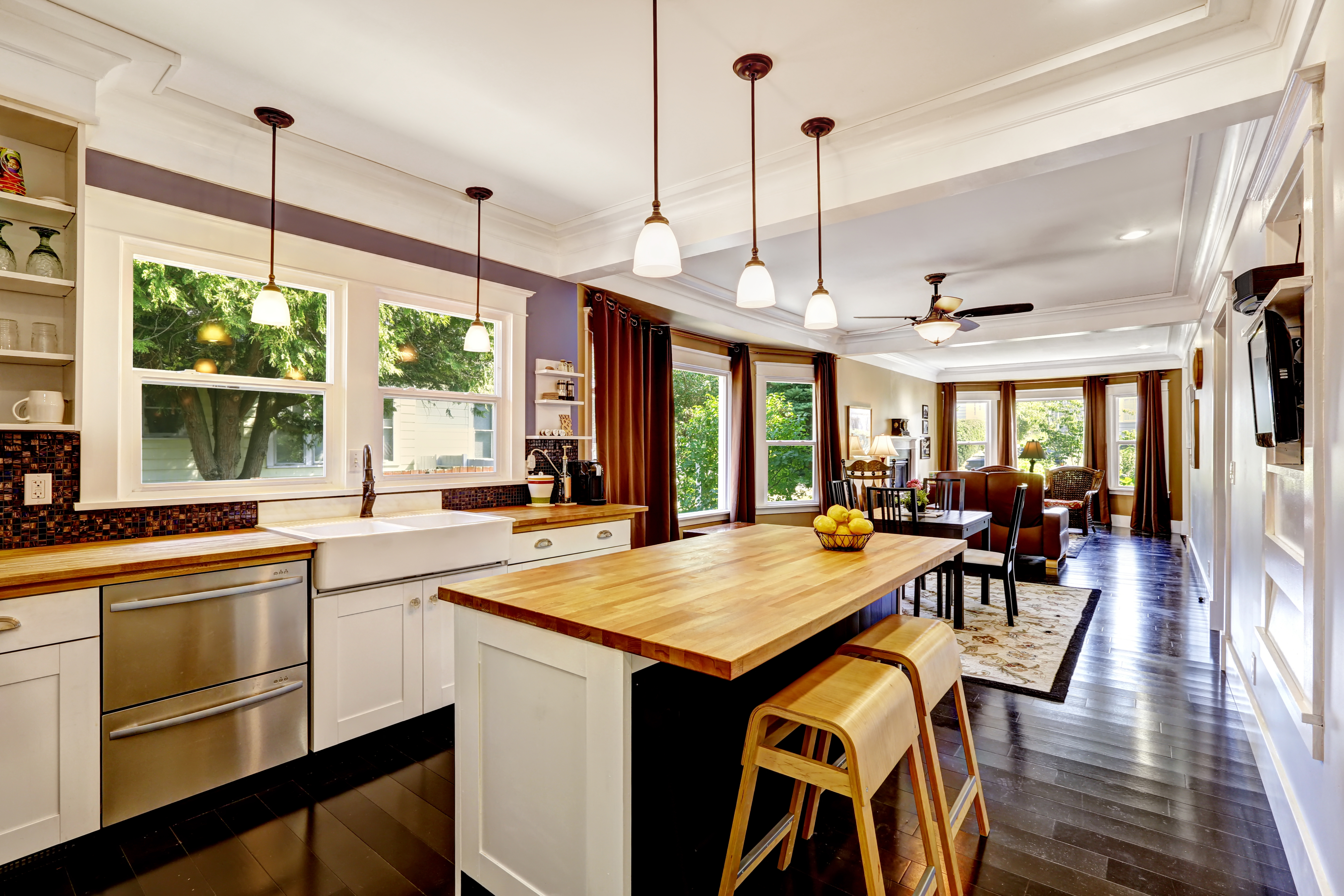 Statement stools are a great way to show your personality. Just like any piece of furniture, stools can be seen as a piece of art and are an integral part of your kitchen design. There are no right or wrong options, and since kitchen stools can typically be seen from more than one area in the house, feel free to get eclectic in order to encompass the multiple facets of your house's design. If you aren't in love with the stool options at your local shops or department stores, go ahead and #MakeARequest on GetAssist to be put in touch with a custom furniture crafter near you!
If you would like to make some or all of these ideas come to life, it could not be easier than making a request on GetAssist for the help that you need.
Designers, Contractors, Custom Furniture Builders, Handymen… they're all there waiting to service your home redecorating or renovation dreams!
[/av_textblock]
https://www.getassist.com/wp-content/uploads/2018/12/Natural-cab-3_Depositphotos_8702192_xl-2015.jpg
1800
2700
GetAssist Author
https://www.getassist.com/wp-content/uploads/2019/06/galogo-300dpi-300x113.png
GetAssist Author
2018-12-26 16:37:18
2018-12-26 16:37:18
Kitchen Design Trends For 2019