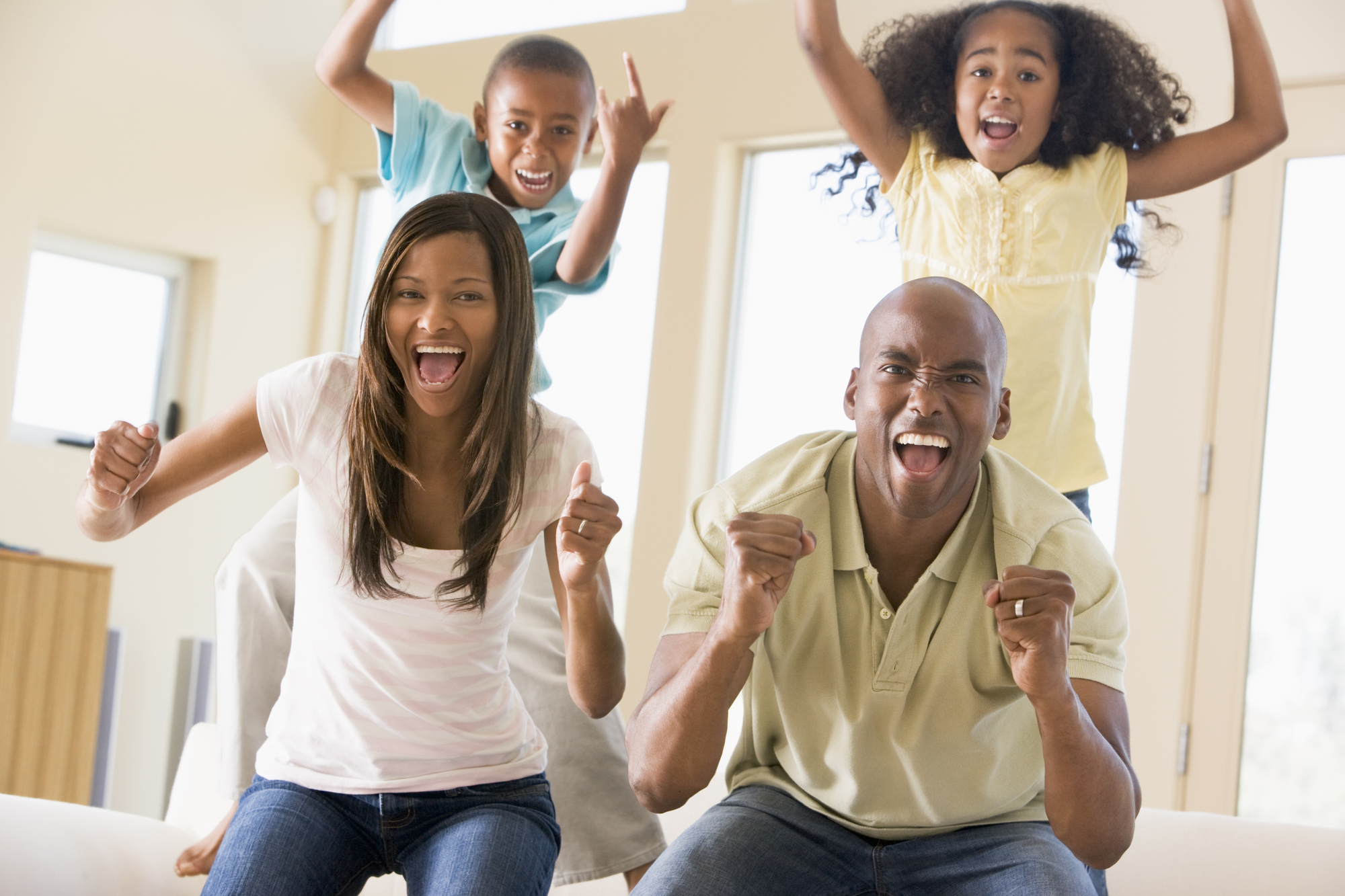 Happy New Year! Now that you've had a chance to relax and celebrate a bit, are you ready to dive back into productivity? January tends to be a month filled with newfangled goals as you embark on fulfilling your resolutions or simply adjusting old habits. As you reflect on the past year, can you think of some areas in your life that you could use assistance with? The answer is likely "yes", and there's absolutely nothing wrong with that! We all need a helping hand sometimes. Likewise, we could all use more time to focus on the things that light our personal fires.
Below are some tasks worth hiring other professionals to assist you with as you focus on navigating the sectors of your life. Doing so will free up your time, enable you to focus on your aspirations, help your local economy, and ultimately catalyze your attainment of a healthy work and play balance. After all, the saying "work hard, play hard" is one to live by. With 70.5% of the Canadian private labor force being employed by small businesses, and with nearly 35,000 emerging entrepreneurs per year across the country (according to wagepoint.com), we bet that both you/your business and the professionals you #connect with will all benefit immensely. Just #makearequest on GetAssist – it's that easy, in fact you can try it now at the top of this page. Now you'll have time to work, play and #connectwithpurpose for the most effective year yet!
Grocery shopping
How many times have you arrived home, ready to dig in and satisfy your hanger, only to realize there's no food in the house? This is one of the most frustrating and inconvenient scenarios, especially for someone with a busy schedule. In this situation, you have a few choices that are varying degrees of inconvenient. You can either: go to the store, go out to eat, or order food for takeout or delivery. Each of these things requires not only money, but something even more precious – time.
Housekeeping
The last thing you want to do at the end of a busy workday or workweek is clean your home. You'd probably prefer not to clean on weekends, either, as that is your only chance to relax (if you don't work seven days per week, that is). If you just need a little aid in keeping your home neat and tidy, why not get connected with your pick of experienced housekeepers in the area via GetAssist? It'll be especially beneficial if you host frequent company at your home including clients or business partners.
Laundry
We all like to look presentable, but that's not always the simplest of tasks. Presentability requires clean clothing, and in some cases, steamed or ironed clothing. As you may have heard your elders say from time to time – your clothes aren't going to clean themselves. However, you don't have to be the one to clean them either. Make sure you never show up to an important meeting with a stained shirt again. Instead consider hiring a local laundry-tender to keep you always looking sharp.
Lawn care
You're constantly on-the-go, but in passing you see your grass growing by the day. You won't have time to mow it until two weeks from now, but by then you risk being fined by your city or scolded by neighbors. Let GetAssist help protect you from the scolding of a lifetime! Say goodbye to your front yard jungle and hello to a new lawn care professional that will safeguard you from being regarded as an irresponsible homeowner.
Home maintenance
It's ok, admit it. There are a plethora of things in your home that you don't pay much mind to (and quite frankly forgot even exist)…until an issue arises, that is. Home maintenance isn't at the top of your priority list, but ensuring all the impassive components of your home receive check-ups will prevent unforeseen disasters and ensure longevity of their function. Even if there are currently no issues with your home, do the responsible thing and start connecting with local home maintenance professionals in your area. You never know when you'll need a partner to help save the day!
Bookkeeping
Finances, bills, spreadsheets…yuck! The thought of bookkeeping is enough to spiral most folks into a state of anxiety, especially when you have a multitude of other things on your mind. The thought of wrapping your head around your finances is quite daunting regardless of the time of year and regardless of what's going on in your life. And/or, perhaps you aren't very mathematically inclined. But not to worry! There are dozens of mathematically inclined bookkeeping experts in your area that would love to be tasked with keeping your finances on track. Just hop on GetAssist and #makearequest, then sit back and be amazed by the talent you find.
Pet or child care
You know the "guilt-trip face" all too well if you're a parent or pet owner. Your beloved child or special little friend wants some attention and play time, but due to work demands, you might not always be able to give undivided attention. This is nothing to feel guilty about; many parents (of both humans and pets) struggle to evenly distribute their attention and energy across all of life's constituents. You can, however, ensure your pet or child receives top-notch care even in your absence. This allows you to have the energy for quality time without unmet tasks distracting you from engagement with those that matter most. We can't wait to help you connect with hundreds of local child and pet care professionals! Just #makearequest on GetAssist – it's that simple.
Tutor
Do you have a young student in your household? Are they struggling with a particular subject but you simply don't have the time (or in some cases, the knowledge) to sufficiently help them? Don't stress – we won't let your student fall behind! All they need is a bit of guidance from a professional, knowledgeable tutor in your area. Connecting with one via GetAssit might just be the best thing you ever did for your young learner.
With assistance from professionals with expertise in the above fields (and more), your quality of life will become enhanced in the blink of an eye. We at Get Assist Inc. guarantee you won't regret the decision to reach out and seek the support you've long-deserved. As if you aren't already convinced of the value of seeking reinforcement, keep reading for additional encouragement.
A better focus on your own work
Keeping your head in the game to accomplish quality work can be easily interrupted by distractions, especially hindrances that are stress-inducing. With reinforcement from fellow professionals geared up to tackle the abundance of daunting tasks above, you will have complete peace-of-mind and therefor be primed to produce top-notch work.
More time for hobbies
Having newfound time to pursue hobbies doesn't just help incorporate some fun into your life, it also enriches your mental health. The human brain and body function at their best with less stress and more tranquility – which will naturally occur when engaging in the hobbies you enjoy. Other areas of your health will likely improve as well, like better concentration, quality sleep, etc.
Able to connect with those you love
Without having to dart home to change the laundry, or mow the lawn, or you name it; you can now swing by a friend's house, or stop to play with your baby nephew, or grab drinks with an old college acquaintance – all the things you've always wanted and meant to do but haven't. Quality of relationships will skyrocket once you have more time to spend and when those closest to you notice an increased effort on your part.
You will make more money
Less stress AND more money? Sounds like a dream. An absolutely attainable dream. The time you were prior spending trudging through the grocery store or stewing over finances can now be spent refining and polishing your work, completing more projects, better preparing for high-stakes pitches or presentations, etc. With more time to ultimately produce more (and better) work, your compensation and top-down appreciation will only rise.
You will help the local economy  
You've got that right. Your quality of life will now be amplified as you simultaneously help provide employment to talented individuals in your area that are not unlike yourself. It truly is a win-win situation; you can improve the areas in your life that have been long-neglected, and the professionals you connect with will benefit from increased income and confidence.
No matter the array of your needs, you can always count on GetAssist to provide you an exemplary solution. We can't wait to connect you with primed experts in your area to get the job done right, whatever it may be. From the entire GetAssist family to you, Happy New Year and cheers to 2019!
#HappyNewYear #productivity #groceryshopper #housekeeper #launderer #lawncare #homemaintenance #bookkeeping #childcare #petcare #tutoring
https://www.getassist.com/wp-content/uploads/2019/01/Depositphotos_4768550_l-2015.jpg
1333
2000
GetAssist Author
https://www.getassist.com/wp-content/uploads/2019/06/galogo-300dpi-300x113.png
GetAssist Author
2019-01-04 22:31:38
2019-01-04 22:31:38
What Help to Hire for a Productive New Year