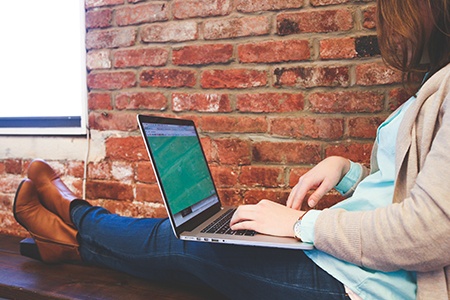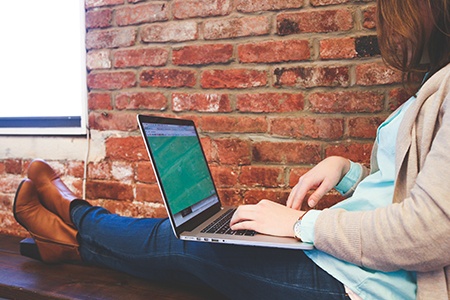 "Though there are many fewer newspapers, we all speak headlines now," says Tom Leonard, District 93, Michigan House Republicans.
We live in an age of skimming. We skim through headlines, newsfeeds, magazine articles, school papers that come home in our children's backpacks. Let's face it—serious reading has taken a major hit. If it doesn't catch our interest in the first few seconds or isn't said in 140 characters or less, we grow restless and move on.

---
Social networking sites may or may not be the cause. Two can debate the theory. But either way, the social Web is Cliffs Notes, not a book. Followers dip in and out at will, and not always because they're strapped for time. It's the nature of the beast. But social media can be purposeful and add value to your life if you know how to manage it.
Joining the Conversation
Here are 6 tips to ensure your time is well spent on social media:
1. Connect with like-minded people by joining groups where members have the same interests as you. Like to bike, hike, run, shop antiques, swing dance or dress up like your favorite superhero? There's a community for you, we guarantee it.
2. Looking for dinner ideas but have limited time and skills? Takeout is only one solution. Busy people with busy lifestyles can find easy recipes (photos included) on social sites. We're talking anything from your basic mac 'n' cheese to a tantalizing house-smoked salmon with dill cream and caviar pizza.
3. Professional networking sites are the next best thing to handing someone your business card. Whether you're looking for your next job or looking to take your current one to the next level, making professional connections is one of the most productive uses of social media you'll find.
4. Are you a localist? Many local businesses market their services online. Keeping up with what's happening in their stores, like weekly deals and steals, then sharing their information with your friends is not only good for the business, it's good for the economy.
5. Strengthen family relationships and facilitate conversations, not just with the relatives who live at a distance, but your immediate family as well. One of the greatest gifts we can give our family is our attention, and social media allows us to be endlessly generous.
6. Most importantly, be your authentic self. Ego-driven posts serve an agenda, but authenticity is communication from the heart. Talk about the things that really matter to you.
The Moral of the Story
Social media can be purposeful and manageable. Connect with purpose, know your intentions and let go of the rest.
And if you live a skimming life, know this: skimming powers can be a good thing. Skimming allows you to decide throughout the day whether you want (or need) to respond. You get to choose when you want to join the conversation, and you can decide for yourself what value social networking has to offer you. So feel free to skim while that smoked salmon pizza is cooking in the oven.
If you're looking for a social networking site that allows you both freedom and control all in one, join GetAssist today and begin connecting with purpose.
https://www.getassist.com/wp-content/uploads/2016/12/GA_Blog_Connect-With-Purpose.jpg
300
450
GetAssist Author
https://www.getassist.com/wp-content/uploads/2019/06/galogo-300dpi-300x113.png
GetAssist Author
2015-08-19 00:00:00
2015-08-19 00:00:00
Connect with Purpose: Social Media Done Right