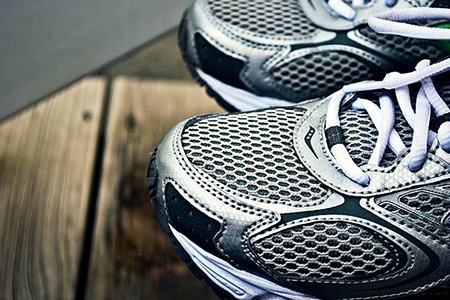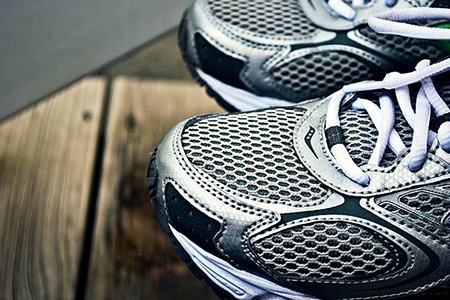 We are a nation obsessed with weight. Even though we've gone from idolizing anorexic models to athletic fit-chicks, we've never taken the focus off weight. We only teeter between who's carrying too much and who's not carrying enough.

A new health epidemic has quietly entered the scene. On social networking sites, it's referred to as #fitspiration. But what it is, in plain English, is the objectification of fitness. And it's not just large corporations that are fetishizing suggestive imagery and slogans to sell fitness with the "look better naked" approach; it's the smaller, personal training brands that propagandize it, as well. Social media sites like Instagram are littered with personal trainers, posing in erotic positions, wearing little more than the string bikini (if that). Bearing all in the name of, say, fitness?
---
The Disturbing Trend of Challenges
A rising trend—and very damaging one at that—is the influx of Challenges: 30-day Squat Challenge, 30-day Booty Challenge, 30-day Butt Lift Challenge, 30-day Beach Body Challenge.
On the surface, subscribing to a challenge sounds like a great way of exciting people to start moving, but deeper into the psyche of it, the best idea is to run from it. There are several reasons 30-day challenges are a bad idea, but the two worst are these:
First, you don't become fit by doing any one single exercise; not even 250 squats.
Second, the woman posing in the bikini is not connecting the desire to be active but instead with a desire to look a certain way.
Adopting a healthy lifestyle is not just about doing daily squats. And it's not about wanting to look like a model. It's about choosing an entire dimension of healthy habits, such as improving your nutrition.
Connect with Purpose
If your goal is to get healthy, improve performance, compete in a bodybuilding contest or anything in between, a good first move is to disconnect from this graphic messaging. Connect instead with people who share your ambitions. Rather than accepting #fitspiration and its warped sense of what being fit means, join or create your own fitness group in GetAssist where the members you invite all believe in "channeling the inner athlete."
The vain approach to fitness is self-sabotage. Being healthy is much more about a mind + body + soul connection than wanting to look good in skimpy underwear. A healthy, powerful human body starts from within, not from superficial symbols.
>>Join GetAssist today and connect with other fitness devotees in your neighborhood.
https://www.getassist.com/wp-content/uploads/2016/12/GA_Blog_Fitspiration-Sabatoge.jpg
300
450
GetAssist Author
https://www.getassist.com/wp-content/uploads/2019/06/galogo-300dpi-300x113.png
GetAssist Author
2015-08-21 12:02:40
2015-08-21 12:02:40
How Social Media #Fitspiration is Sabotaging Your Goals