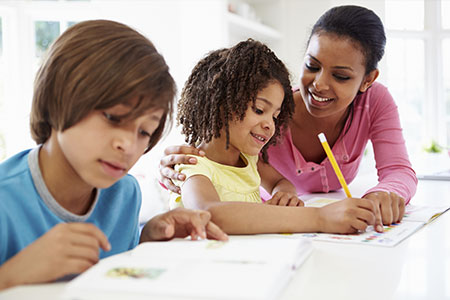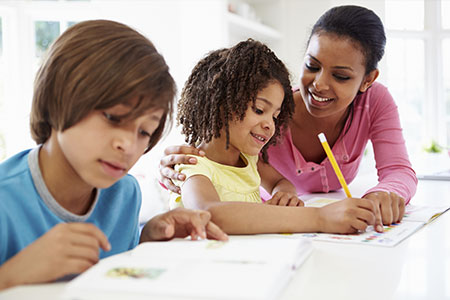 If you've chosen to educate your children at home, you won't have easy access to clubs and organizations that are often included in traditional school systems. But there are still ways you can stay connected and participate in sports teams, hobby clubs and other activities vital to healthy growth and development. GetAssist is the perfect tool to help you find different activities in the community for your homeschoolers. Here are a few tips to get you started.
1. Join a homeschool organization
The first step in staying connected is to join an organization specifically for homeschoolers. Not only does this give you and your children the opportunity to spend time with other homeschoolers, but it's also the gateway to finding activities homeschool families can participate in. Look for a mentor in the group who has been homeschooling for a while and can help guide you as you start your family's journey. Engage with your homeschool organization in a FREE, safe, and completely private community on GetAssist.
2 Join a community organization
National organizations like 4-H, Boy Scouts, Scouts Canada, Girl Scouts, Girl Guides and others are perfect for homeschoolers. They offer activities for all ages, and if your family stays active in the organization, your child might be eligible for college scholarships down the road. Organizations like these welcome both homeschoolers and children in the traditional school systems.
If you're looking for a local chapter or just want to know what organizations are out there, hop on GetAssist and see what kinds of resources are available that aren't tied to the school system. There are lots of opportunities in the community to get involved and stay connected.
3. Take classes
This can mean anything from taking classes at homeschool enrichment programs, co-ops or in the case of older students, the local community college. Your family can also explore different recreational classes at your local YMCA, church or recreational center. Sure, you can teach art at home, but sometimes it's more fun to take a class in a group setting from someone with specialized knowledge. Classes at any of these places will also have access to equipment like microscopes, pottery wheels, etc. that might not be practical for you to purchase for in-home use. If you're looking for more specialized sessions, like piano lessons, for example, look to GetAssist. GetAssist is filled with local experts who use their skills to help the community.
4. Join a sports team
Just because you aren't in a public or private school system, doesn't mean your children don't have the opportunity to join sports teams. There are many community sports teams sponsored by churches, rec centers, and other community organizations. If your umbrella school is in your area, your child is probably eligible to compete on that school's sports teams as well, so don't rule that out.
GetAssist is the perfect place to find different activities and organizations to stay connected as a homeschool family. It's all about purposeful communication!
https://www.getassist.com/wp-content/uploads/2016/12/GA_Blog_Home-School.jpg
300
450
GetAssist Author
https://www.getassist.com/wp-content/uploads/2019/06/galogo-300dpi-300x113.png
GetAssist Author
2015-06-08 12:02:46
2015-06-08 12:02:46
Get Your Homeschoolers Involved In The Community