COVID-19 has made daily life unpredictable and stressful for all ages. Somehow you have to balance your own well-being with taking care of an anxious family. Luckily, psychologists and psychiatrists have your back with advice.
While modeling calmness, compassion, and validation is key to assuring all loved ones, here are specific ways you can help each age group.
*The advice shared in this article is not meant to replace the treatment and direction of your own mental or health care provider.
Younger Children
The first way to help your kids is by creating a routine they can easily maintain during quarantine. "The consistency of schedules, predictable rules and consequences, and set expectations teach children how to behave, develop self-discipline and impulse control, and, importantly, a sense of safety and control," according to Jenna Lee, MD. Note that if your child has OCD, it's safer to collaborate with a counselor.
Kids tend to overhear scary information and hold onto it. These conversations can ease their fear:
Explain that the pandemic is newsworthy because it's new, not necessarily because of death.

Check-in with them, especially if they aren't expressive. Children commonly suppress anxiety and depression. Furthermore, make sure they hear accurate information about the virus.

Limit media exposure; some details aren't necessary for them to hear.

Lighten the mood by tying their curricular interests with the subject. Ask them to draw pictures of ways to stay healthy, look up the history of pandemic handling in the past, or find statistics on infection, etc.
Normalizing anxiety in this situation is strongly encouraged, but be wary of excessive assurance, which Richa Bhatia, MD FAPA  describes to "be in the form of repeated requests for gestures of comfort, repeated questions to verify the safety of self and others, repeated requests for checking or repeating or asking you to repeat facts of the situation to reassure self, etcetera." This misleads young ones into thinking they have to get you to repeat yourself for something to be true.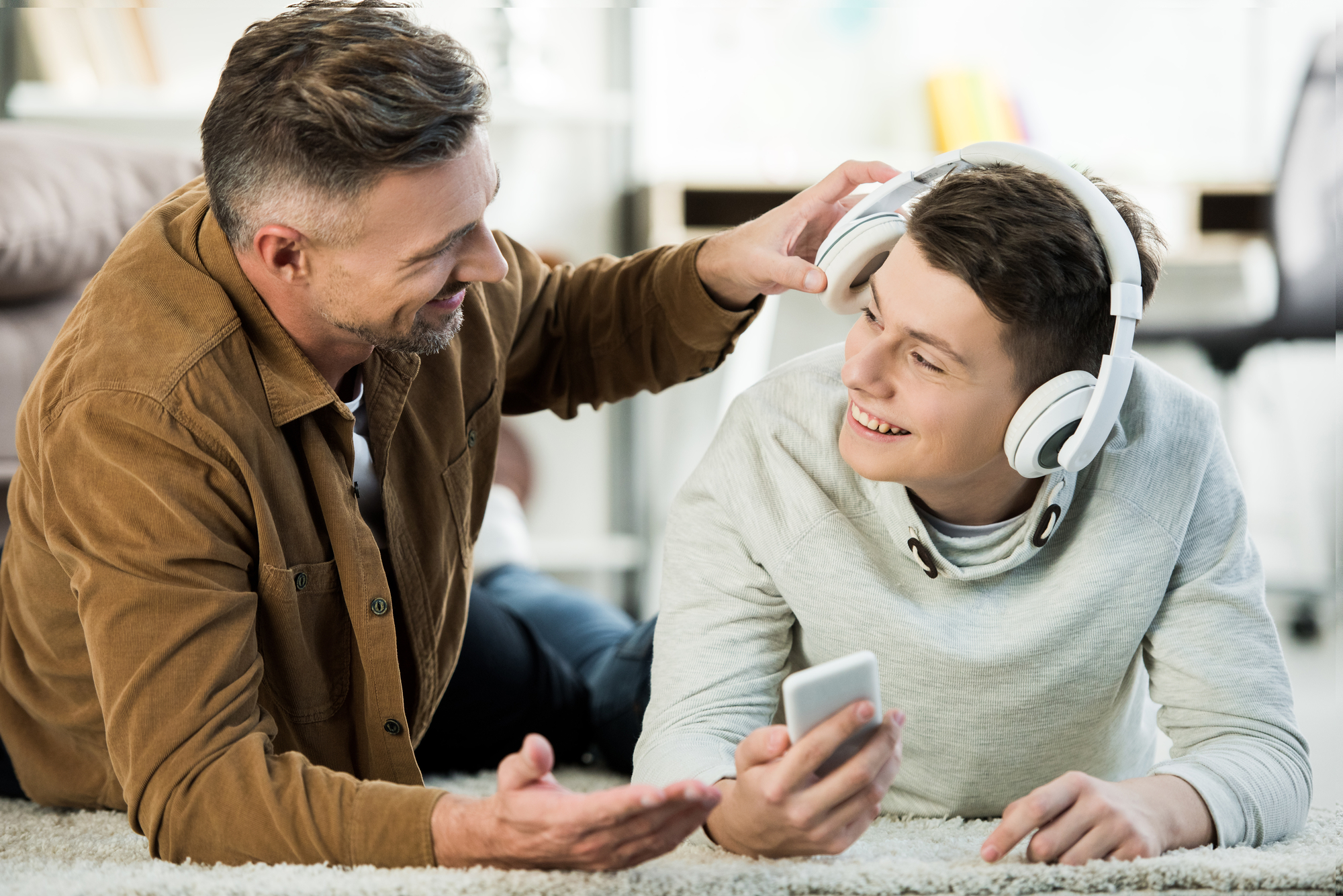 Teens
As if teens weren't already struggling to find a sense of belonging, quarantine has taken their niches away, resulting in anxiety and depression. Nows is your time to be understanding.
You might be taking time away from your full-time job, but validate your teen's stress. "A year in a teenager's life is like seven years in an adult's life," according to Dr. Lisa Damour.

Hype up your college kids. This group is at increased risk of depression, as their life away from home and focused career path was interrupted. "When it comes to having a painful feeling, the only way out is through. When we allow people to feel sad, they usually feel better faster. So, empathy, empathy, support, support," Damour said.

Suggest that downtime doesn't mean more screen time, as the media does its fair share of inducing anxiety.

Some screen time is okay. Encourage your teen to talk to their friends virtually to maintain meaningful relationships. Especially now, they need people with whom to vent. On GetAssist, all you need is WiFi to use our FREE safe and private chat and video chat.

If you struggle to get your teen to talk to you face-to-face, try using their medium, social media. Even better, using a private Family Community on GetAssist can be a lot of fun for the whole tribe and makes the crazy scheduling and rescheduling during a pandemic easy with a shared calendar.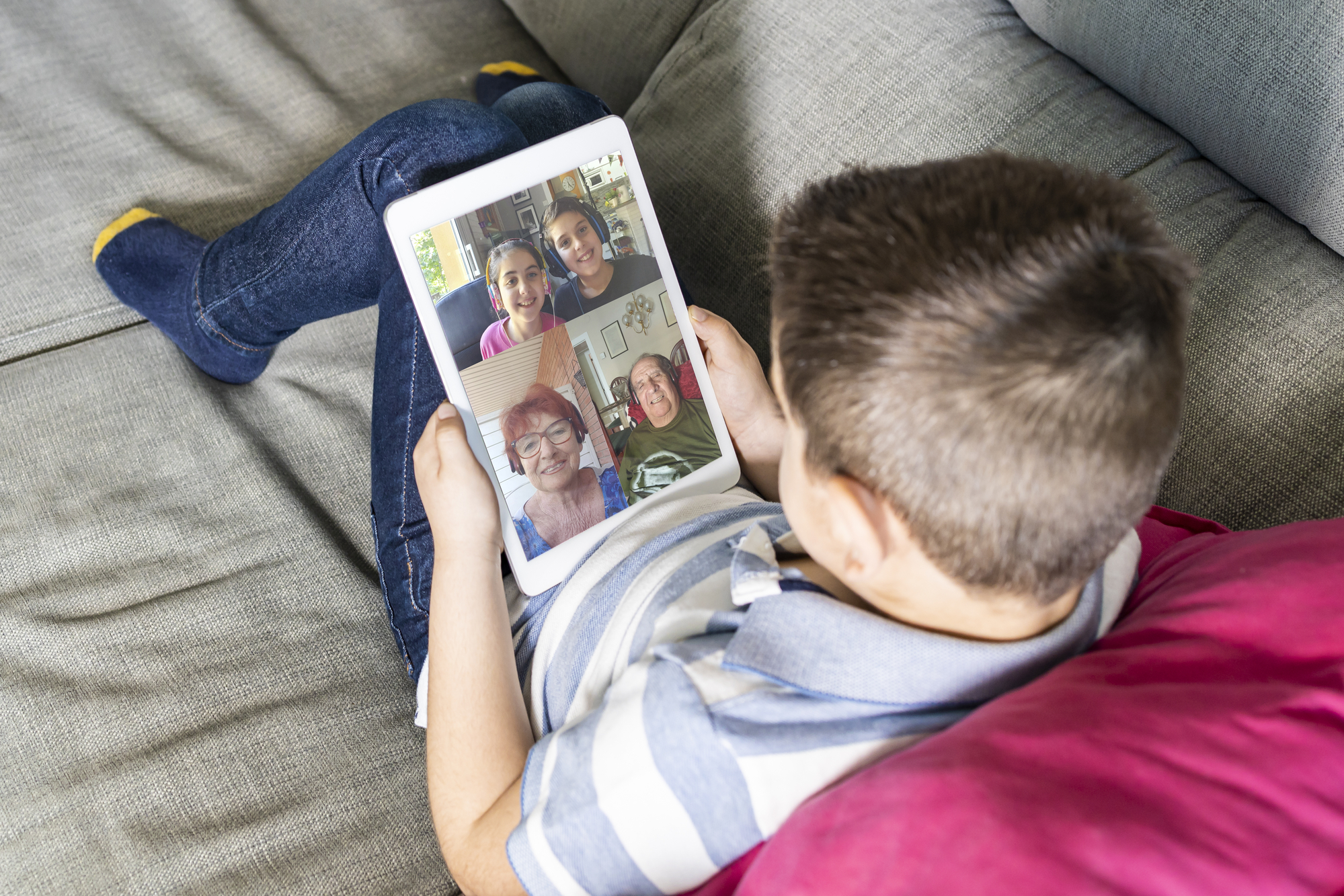 Older Parents
You're nurturing your offspring but still worried about your aging parents. It is essential to assist them with loneliness, which "increases risk for depression and anxiety and heightens feelings of stress — factors that contribute to worsening physical health and poor health behaviors, including substance abuse, poor nutrition and more sedentariness, as well as poor sleep quality," says Louise C. Hawkley, Ph.d.
Calling and sending notes may be a given; so in addition, encourage them to communicate with acquaintances they have access to, like the mailman or neighbors.

Set up a safety plan with them. Dr. Bavhna Barni urges you to "Identify one person nearby who they could rely on to care for them in case you are not available or are far away. Help them put all important phone numbers on speed dial."
Show them how to use technology, such as video calls and access to online communities that resonate with them on GetAssist. Invite them to your family community to keep up with the grandkids!

Share important news with them over the phone; while making sure it's accurate and necessary.

Give them a fun project to do.

For example, buy a puzzle and have them take pictures to share their progress and the finished product. 

They can keep you in mind as well as have something to look forward to.
Keeping Yourself in Check
Remember that to keep everyone else happy; you should be in touch with your own mentality. Be sure to give yourself permission not to be OK as well. A conversation with a counselor and mindful activities can leave you in an appropriate mood to model if you are struggling.
We hope these suggestions from the experts contribute to a happier family in a healthier quarantine! Stay safe, and Connect With Purpose!
https://www.getassist.com/wp-content/uploads/2020/09/Depositphotos_367800888_l-2015.jpg
1335
2000
Rebecca LeClaire
https://www.getassist.com/wp-content/uploads/2019/06/galogo-300dpi-300x113.png
Rebecca LeClaire
2020-09-18 15:35:47
2020-09-18 15:46:07
Communicating With Your Kids, Teens, and Aging Parents to Soothe Anxiety During A Pandemic