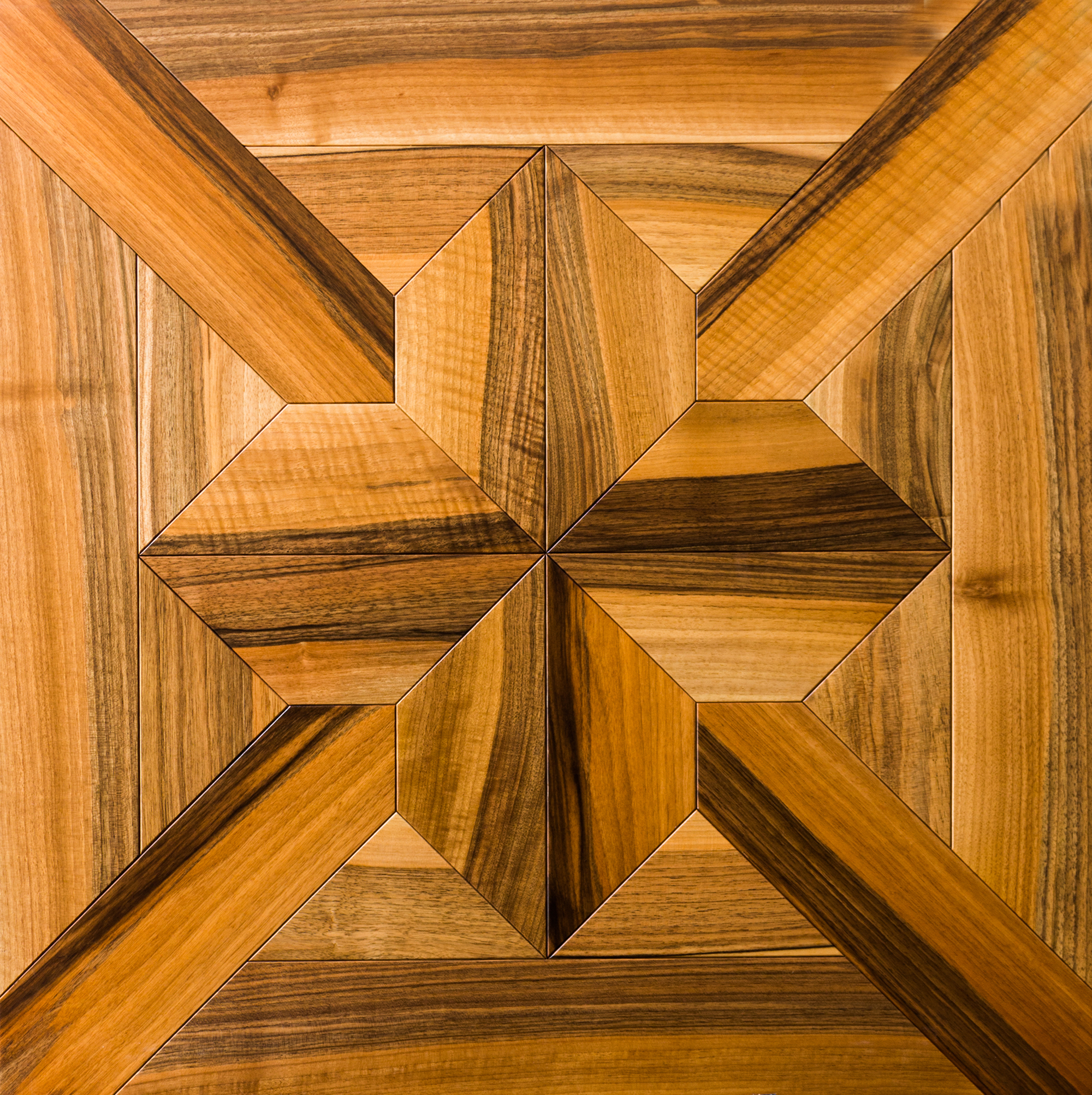 It's time to start thinking about what you'd like to accomplish around your home this spring. We likely all have some general spring cleaning to get done, but is there anything that has been on your wishlist? Perhaps new flooring? If so, you're in luck! You're bound to find ideas and inspiration from this overview of spring 2019 flooring trends brought to you by GetAssist. Whatever your flooring needs, just Make a GetAssist Request to be connected with your choice of top-rated flooring professionals near you!
Wood or faux-wood throughout
It's time to say goodbye to the notion that wood flooring should be used only in living or dining rooms. Instead, we're seeing wood and faux wood incorporated into all areas of the home, including moisture-prone areas like kitchens and bathrooms. Wood-looking floors provide a sense of class and character to any space regardless of room dimensions or design style. You'll find that there's a vast array of color and detail options whether you opt for real wood, vinyl, or laminate. Here are a few details suggestions from Empire Today that we also love:
Select a wood or faux wood product with high color variation. Look for different hues of blonde, honey, walnut, chocolate, etc., all incorporated in the same planks. This will make for the perfect backdrop for any shade of color or accents used in your home.
Play with different sized / mixed-width planks. This is a stray from traditional placement and provides a unique elemental atmosphere from the ground up.
Environment-friendly wood
Are you especially conscious of the environment and the materials you use? If so, you'll be pleased to know that there are various guilt-free flooring options. Throughout the entirety of the home, natural, recycled and materials obtained from sustainable sources will be big in 2019.
Cork – Nontoxic cork is taken from bark of the cork oak tree. It's used to make cork flooring and is a key ingredient in eco-friendly linoleum. It's a sustainable material, meaning the bark grows back and can be harvested repeatedly, according to HGTV. We're finding that some new flooring buzzwords are "antimicrobial" and "antibacterial", and leading the way is cork, which supposedly possesses natural antibacterial properties.
Bamboo – Bamboo is a fast-growing plant that's available in vast quantities, so it's a rapidly renewable resource. Use of bamboo also takes pressure off other wood species, especially exotics. For those who prefer modern décor, bamboo flooring has a clean, contemporary look and is as durable as traditional hardwood flooring.
Reclaimed wood – One of the most sought-after salvaged materials is reclaimed hardwood for flooring. With its everyday practicality, reclaimed hardwood flooring is prized, especially for renovations of older homes where flooring with an aged vibe fits right in. Using salvaged wood materials is a sustainable, eco-friendly practice that helps keep re-usable resources out of landfills.
Large tile
There's tons of buzz surrounding large tile choices for 2019. When you're out selecting new tile for your laundry room, breezeway, or anywhere else in your home, you'll want to keep the "go big or go home" notion in mind. Try to imagine how your feet would fit within the dimensions each tile; if only one foot or both feet would fit within an individual tile, then it's probably too small. Think open and broad-spanning, as if the room itself were huge. Incorporating larger tiles will create a welcoming vibe that makes even the smallest spaces feel cozy yet spacious. Ready to start the tile quest? Just Make a Request on GetAssist to be connected with your choice of top carpentry and design experts in your area!
Mosaic tile
Traditionally, a mosaic is a decorative design or work of art made up of small materials (such as pieces of stone or glass) arranged to create a pattern or image. Mosaic is an ancient art form dating back centuries remains a popular trend in home design today, according to Arizona Tile. Although it tends to be used for wall backsplash, it makes even more of an impression when used in flooring. It's absolutely stunning throughout an entire room but is likewise the perfect design element if used as just a smaller feature. Mosaic flooring features make the biggest statements in foyers, kitchens, and bathrooms.
Hint for cost efficiency: Since mosaic tile can run on the expensive side, consider investing in a smaller amount and having your carpenter incorporate it into the floor of your shower, at least. Here it serves a functional purpose, adds life to the entire space, and creates a more luxurious, spa-like experience for you.
Floor insert feature
Floor inserts are usually rectangular sections of flooring with patterns or shapes that differ from the main surrounding flooring, and they're typically wood-in-wood or tile-in-wood. It's a traditional yet fancy design element that adds a unique flare to any space. With so much symmetry in most homes, it's nice to incorporate a touch of uniquity through uncommon shapes. No matter the insert material you use, keep in mind that herringbone and hexagon-shaped materials remain popular for 2019.
Big wishes, tight budget?
If you can't quite afford to splurge on brand new flooring this season, still consider consulting with a local designer by making a request on GetAssist to determine alternative ways to spruce up the look of your floors. Something as simple as new rugs could make all the difference in the world!
Runners – Runner rugs work great in hallways and nestled on staircases. It's a design element that allows you to personalize a space while adding newfangled vibes to whatever area it's in.
Fringe – Fringing is the retro look that's back with a bang, according to The Rug Seller. It's a subtle way to embellish the room and add a flirty edge. Keep in mind that it doesn't have to be an intense, vacuum-nightmare fringe.
Patterned rugs – Whether you're opting for runners or area rugs or both, patterns are the best way to add spice and culture to a space. Each room could have a different theme and a different patterned rug to fit the theme, for example. Take a moment to think about some shapes that are uncommonly seen in home design…now, look for them in rugs!
Whatever your flooring needs, GetAssist is ready to help you tackle the job. Be sure to #MakeARequest to be connected with top flooring, carpentry, and design experts near you! Any other upcoming projects? We're happy to assist with those, too.
https://www.getassist.com/wp-content/uploads/2019/03/Floor-insert.jpg
2005
2000
GetAssist Author
https://www.getassist.com/wp-content/uploads/2019/06/galogo-300dpi-300x113.png
GetAssist Author
2019-03-16 14:10:48
2019-03-16 14:10:48
Spring Flooring Trends For 2019