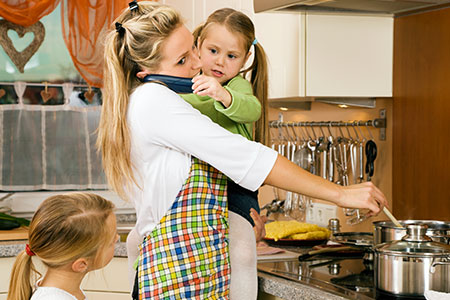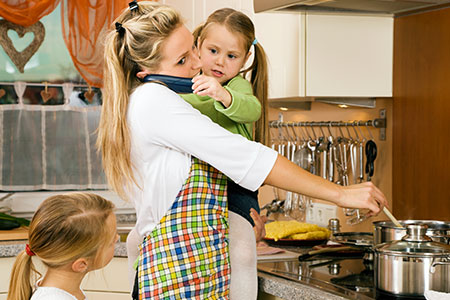 Whether you're running a business, raising a family, or just trying to survive this semester, to-do lists are an age-old method for getting organized. But what happens when no matter how hard you try, you just can't complete the tasks you've set for yourself? These tips and tricks helped famous masters of efficiency cross off their to-do lists. Chances are they'll work for you, too.
---
Stop wasting time
Joseph Grenny, co-founder of the training company VitalSmarts and successful author and corporate trainer, spends nearly half of his days travelling. His secret for efficiency: plan ahead for the day. Every morning, take inventory of where you'll be spending your time. Those 15 minutes in the doctor's waiting room could be better spent catching up with meaningful connections in the GetAssist app or brainstorming ideas for your term paper. If you feel you're utilizing every minute, be sure you're doing so conscientiously. It may be tempting to make a phone call while finishing a report and simultaneously researching recipes for your tuna casserole. If you think multitasking is a great way to accomplish several tasks at once, think again. When we multitask, we don't become more efficient; we just become more stressed. Not only do we suffer when we do many things at once, but so does the quality of our work.
Make your list manageable
Being a taskmaster isn't all about efficiency, it's also about making choices. What on your list is absolutely necessary? One way to answer this question is to take a step back and look at the big picture. Ask yourself: "What major goal am I trying to accomplish?" Once your objective is clear, you can better define your priorities and ensure the items on your to-do list are in line with your long-term goals. Don't be afraid to cut loose any and all superfluous tasks. If you're still finding yourself face-to-face with an overbloated to-do list, consider delegating some work to others. Service professionals on GetAssist are ready and waiting to help you with those everyday tasks that you simply can't get to. Rather than sacrificing time best spent on your business or family for issues like landscaping or repairs, save on precious resources by enlisting help. Accepting outside help, though easily overlooked, is often a necessary step in mobilizing both yourself and your productivity.
Go easy on yourself
Most importantly, don't fret if your to-do lists haven't given you the jumpstart you'd hoped for. Take a step back, consider what habits might be slowing you down, make the most of your time, prioritize and don't hesitate to reach out for professional help or look for new tools like GetAssist to make your life easier. With a few simple tricks and minor tweaks to your approach, your to-do list will become your already-done list in no time.
https://www.getassist.com/wp-content/uploads/2016/12/GA_Blog_Crossing-Off-Tasks.jpg
300
450
GetAssist Author
https://www.getassist.com/wp-content/uploads/2019/06/galogo-300dpi-300x113.png
GetAssist Author
2015-06-03 20:00:00
2015-06-03 20:00:00
Dominate Your To-Do List in 3 Easy Steps