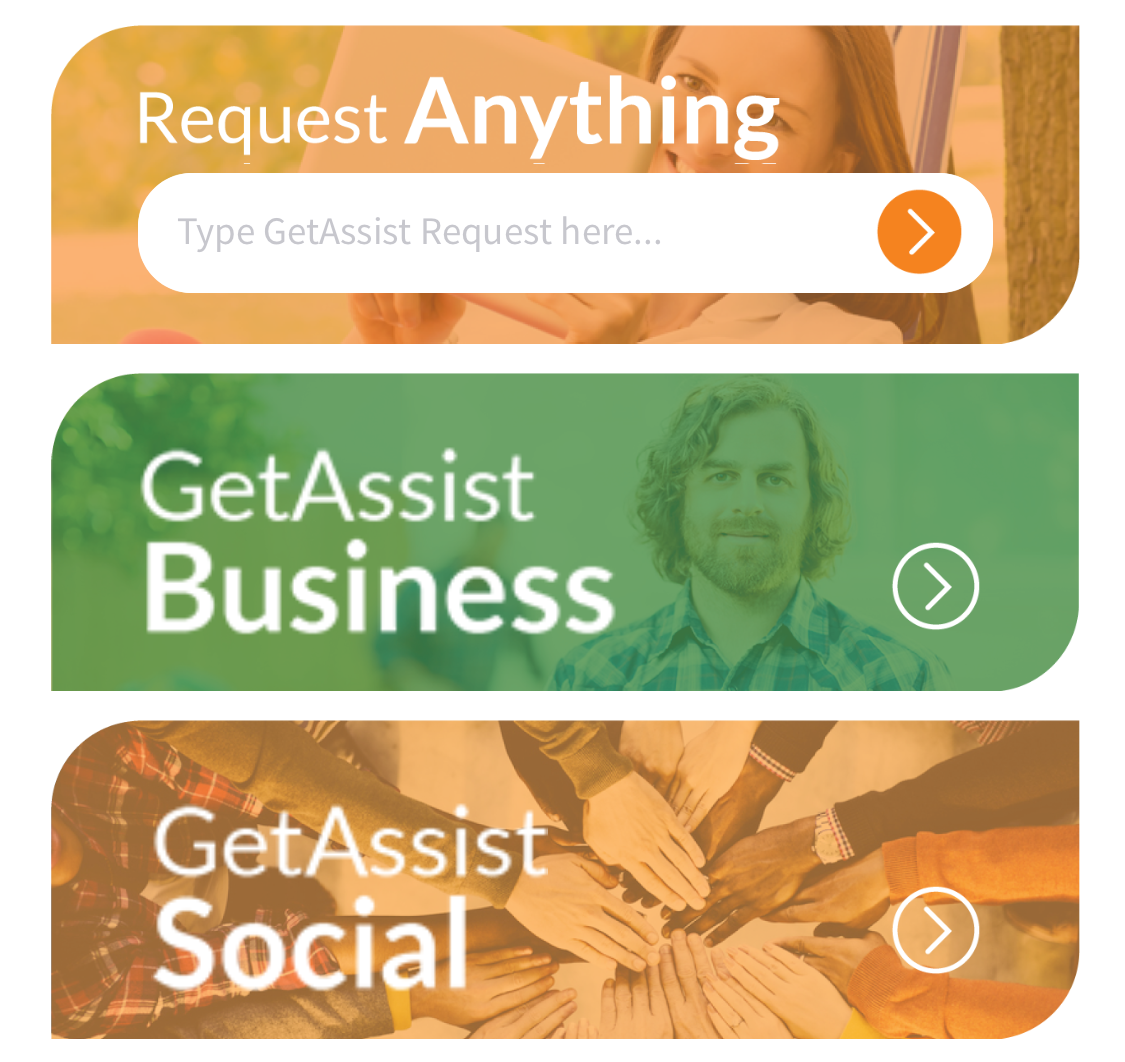 With headlines in the news like:
'Facebook Decides What's Best For You'
'Facebook Knows You Better Than Mom, So Can Anyone Else'
'Twitter Showing More Of Some Kinds Of Tweets, Less Of Others'
'YouTube Blocks Keywords That Might Not Be PC'
…it has left many people frustrated, losing interest, losing their voice and wondering, isn't there something else out there?
It's a bird, it's a plane; it's GetAssist! The Social Media Network with a purpose. It's the social network that does everything those other social media companies combined can and more, except control what you see, control what you say, sell your data and show you advertisements.
GetAssist offers a free social membership with all the well-known features of Facebook, Twitter, Instagram and the like, plus allows you to Make a Request for help from your local small businesses and community for ANYTHING you need to be done. From an oil change, to a mobile dog wash, to the complete renovation of your home. All for FREE, with no ads.
A social member of GetAssist never sees ads, never pays for membership and is in complete control of the content that they use, see, or want others to see. What's more, there's no "keeping up with the Joneses" on GetAssist because the content and pictures you share are in communities that you either create or choose to join with family, friends or any kind of special interest groups. With GetAssist, you get to build the life you truly live, instead of being shown how it should be.
Groups like neighbourhoods, book clubs, religious organizations, and sports teams use the GetAssist App to schedule events, communicate, plan and stay connected.
If you like to get your news in digital form, you can set up news, sports and topical channels from trusted media sources to also show in your GetAssist feed.
Imagine a one-stop shop app for all the things you do online!
For small local businesses that are looking for a way to be connected with their community and let them know they are there, there is no quicker way to do it than on GetAssist. A Business Membership connects requests that are being made by the people in the same service area directly to the business in real time. Not only that, like that of Indeed, a business can post jobs and hire, and like that of LinkedIn, network with other business owners. The only difference? There are no limitations with who you can connect; there's no cap on connecting and discussions are encouraged.
Why not consolidate all your social media into one app? GetAssist's goal is to make everyone's life easier and better. Not by deciding for you how that is done, but by putting the tools in your hands to purposely build the amazing life you need, want and deserve!
https://www.getassist.com/wp-content/uploads/2018/03/getassist-app2.png
1062
1125
Rebecca LeClaire
https://www.getassist.com/wp-content/uploads/2019/06/galogo-300dpi-300x113.png
Rebecca LeClaire
2018-03-22 18:15:34
2018-03-22 18:15:34
Consolidate & Take Control Of Your Social Media With One App