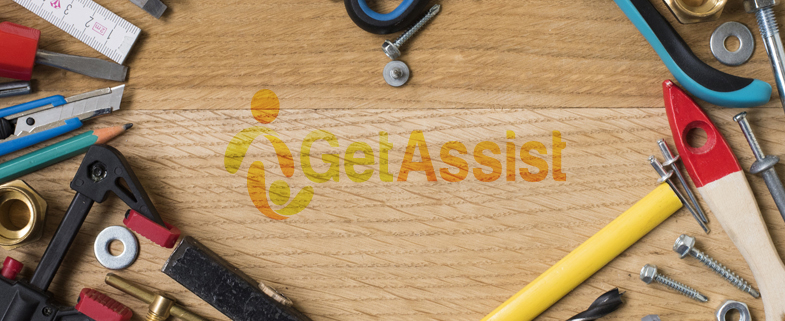 Are your weekends overshadowed by all the projects you need to get done? Does it seem like it will take just as much time to read up or watch YouTube videos on how to do them?… Not to mention how many trips to the hardware store it will take to get the right materials. There is a simple solution to this analysis paralysis – hire a handyman.

There are many reasons why hiring a handyman is better than attempting to DIY your honey-do list:
Save Time – A handyman will come prepared with the right tools, material, and know-how to get the job done efficiently.
Eliminate Stress – You can rest in the knowledge the projects will get done right and your weekend will not be overthrown by trips back and forth to the hardware store. Not only that, your children won't learn new words they never heard before when the first attempt at a repair doesn't go so well.
Save Money – You are likely to spend double on a home improvement if it has to be redone by you or someone else. Pay once to have the job done right once. Handymen often guarantee their work, which ensures the job gets finished. They also often have special discounted rates for supplies based on their connections with wholesalers and frequency of purchases.
Simplicity – Instead of hiring multiple contractors for each repair you need to be done, you can hire a handyman to get them all done. This also saves money, as handymen most often charge hourly and only have one employee, themselves, to base it on. They are also able to work on more than one task at a time and get everything checked off your list in a short amount of time.
What a Handyman Can Do for You
Use a handyman for small jobs. Hire a contractor or professional services for tasks requiring multiple people, large and/or specialized equipment, complicated problems to solve, or emergencies that require an expert in the field… and sometimes even special licenses.
Here is a list of jobs you may want to hire a handyman for:
Carpentry
Caulking
Cleaning and Repairing Gutters
Hang Pre-Fabricated Cabinets
Install Hardwood Flooring
Installing Light Fixtures, Large Mirrors or Artwork, Window Treatments
Insulation
Landscaping
Minor Plumbing Work
Minor Roofing Repairs
Painting
Repairing Drywall
Weatherproofing Indoors and Outdoors
Hiring a Handyman
If you are lucky enough to find a handyman that comes highly recommended by your friends, whose work you can experience in their homes, that makes hiring a handyman (or woman) easy. As most things in life are seldom that easy, and like babysitters, once people have found an irreplaceable handyman, they want them all to themselves, you may need a tool to find reputable help. That's where GetAssist comes in… Simply 'Make A GetAssist Request' for the kind of help you need around the house, and handymen will come to you. You can choose who you want to hire after interviewing those who reply to your service request.
To ensure you hire a trustworthy handyman, who will get the job done in a timely and ethical manner, ask for the following:
References from customers
Pictures of their workmanship
Do they carry insurance?
Will they guarantee their work, and will they put that in writing?
An estimate of how many hours the job will take and what their hourly rate is
Why wait? If you haven't already signed up for a FREE purposeful Social Membership on GetAssist, sign up today and 'Make A GetAssist Request' for any and all help you need around the house. Spend your weekends the way you want to from now on. After all, you work hard, and you deserve it!
https://www.getassist.com/wp-content/uploads/2017/03/handyman.jpg
500
785
Rebecca LeClaire
https://www.getassist.com/wp-content/uploads/2019/06/galogo-300dpi-300x113.png
Rebecca LeClaire
2017-03-03 16:43:15
2022-02-14 20:19:05
The Benefits of Hiring a Handyman (or woman)