It's the season for spending time in the beautiful outdoors. For many, our own properties are a safe haven that provides nearly all we need to enjoy the warmer months. However, there are always ways to enhance our most beloved spaces. Are there any aspects of your home's outdoor environment that could use a refresh? Check out these simple-yet-impactful ideas to get in the revamping mindset, then Make a Request on GetAssist to connect with top local pros to execute your projects flawlessly!
Path Lighting
Lighting around your home's exterior is helpful for night time safety and sight, but some types of lighting can be too harsh on the eyes or can flood into neighbors' bedroom windows (if left on all night). We certainly see the value of having a motion-sensor flood light for security purposes, but for any other outdoor lighting, why not go for a subtle option that doubles as a design feature? Like path lighting, for example! Path lighting is a great way to enhance the aura and character of your outdoor entertainment space and is environmentally friendly due to solar-powered capabilities. Even more, there are various kinds of materials for path lighting, including copper, brass, galvanized steel, aluminum, and more. This summer try incorporating path lighting around the following areas of your home's perimeter:
Along the driveway
Front & back sidewalks
On each side of outdoor steps/staircases
Within shrubbery and flowers
Surrounding the patio
Custom Deck Stairs
In most cases, very little attention is paid to stairs leading to/from your deck; but embellishing them can actually bring some fun attention and detail to the entire space! For example, instead of having perfectly rectangular steps with a "normal" plank length, consider incorporating wide and thicker planks for an ultra-modern beach-front feel. Or, incorporate some dazzle by having them built into a certain shape, like a half-hexagon with notable angles or a half-circle for a subtle rounded look. Whatever you envision for your staircase, just #MakeARequest on GetAssist to connect with nearby carpenters and decking pros to tackle the job!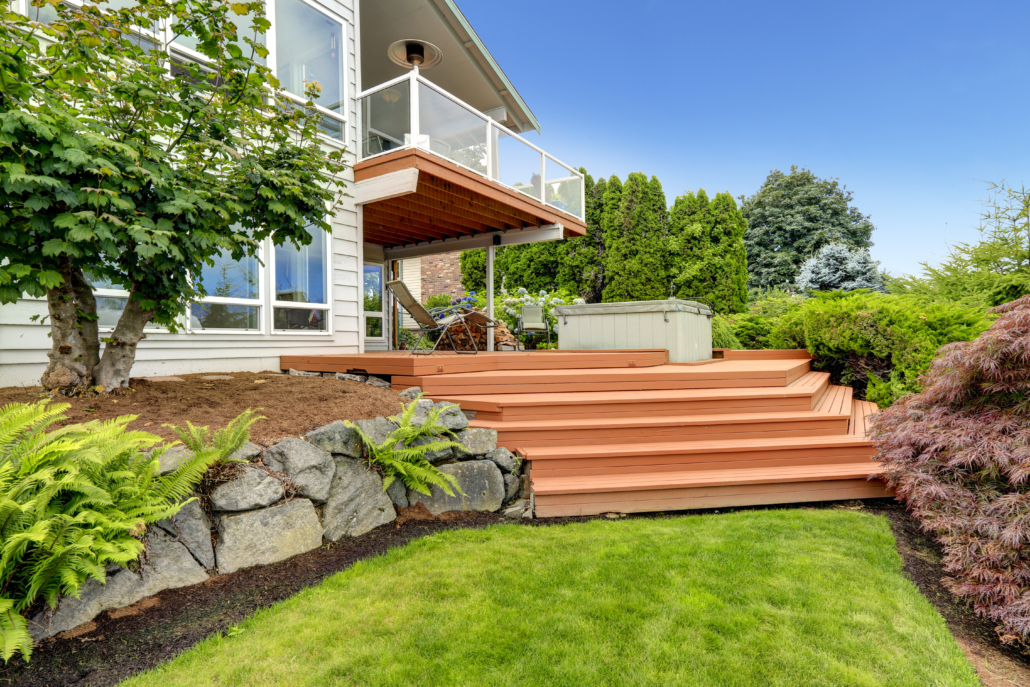 Gates
Gates are another simple yet important element to most properties. They provide security and a sense of privacy, but can also be adorned or replaced to add spunk and exude what you want your outdoor territory to represent. Do you want your space to look and feel welcoming? Try replacing your current bulky gate with a new dainty, low-rise or partially see-through gate that gives a sense of openness and welcomeness. Whether you have a small-scale gate in your backyard or large-scale gate at the entrance of your driveway, there are ways to personalize them to fit your property's unique character!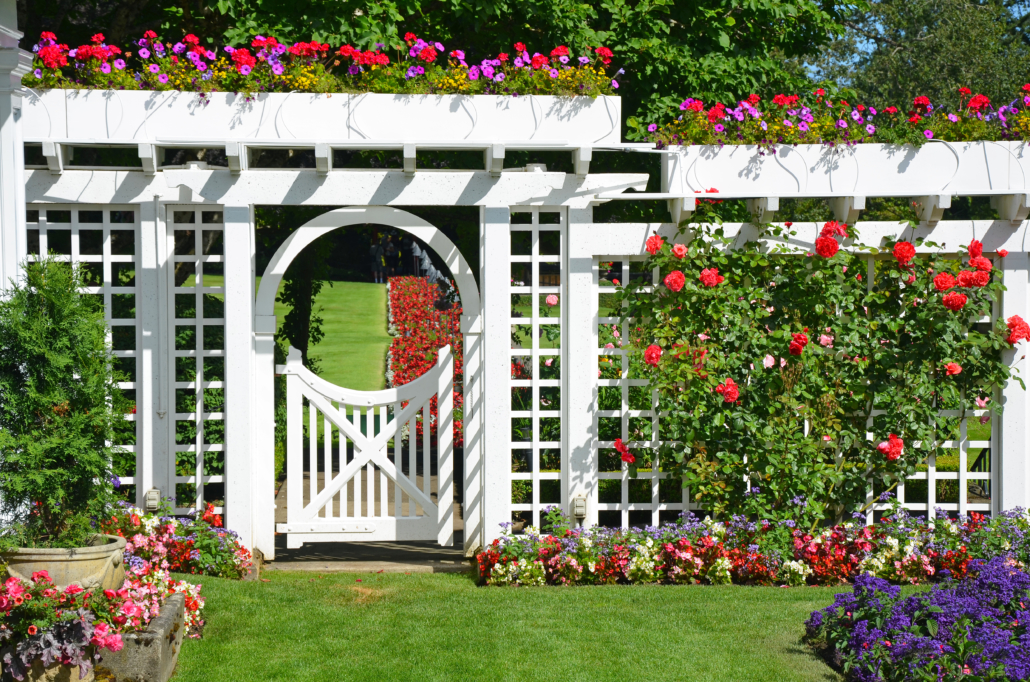 Railings
Railings are most known and used for functional safety purposes, like for walking stabilization or barriers to prevent falls. However, depending on the type of railing, it can serve as a unique design feature that adds flare to the space it occupies. For example, a chunky white railing along the steps of a modern home, or an antiquated wrought-iron railing surrounding the patio of a historic-district home, could be all you need for a touch of newfangled charm! Not to mention, this is quite a cost-effective way to refresh your outdoor backdrop.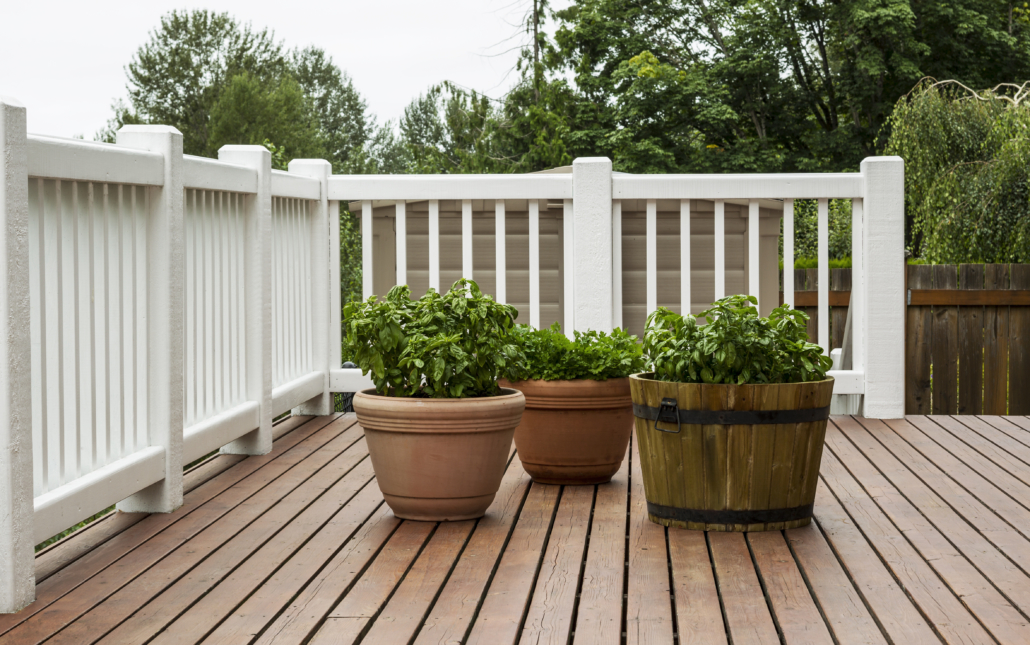 Smaller-Scale Water Features
If you've always dreamed of owning a pool but don't quite have the budget for a full-scale one, not to worry; you have options! The great thing about pools is that there's no perfect cookie-cutter design. Rather, they can be personalized to fit the needs of the homeowner. Whatever size, type, and design you decide upon for your long-deserved new pool, all you need to do is #MakeARequest on GetAssist to connect with your choice of pool specialists near you! Check out these alternatives to full-scale pools:
Above ground pool. This is a great way to enhance your summer experience if you are on a tight budget. Sure, above ground pools are smaller than their in-ground cousins, but you can still fit a few rafts/toys and have a refreshing cool-off on scorching days! You could even build a gorgeous, simple deck around it to enhance the overall feel.
Smaller in-ground pool. Just because you opt for an in-ground pool doesn't mean it has to be grand or expansive. Choose a more dainty version of your favorite pool designs, like a miniature kidney bean-shaped pool, or a traditional square just with smaller dimensions.
Hot tub. These are such a great way to aggrandize your outside entertaining space! Not only will you be one of the coolest neighbors on the block, but you'll also have a relaxation mechanism just outside your door.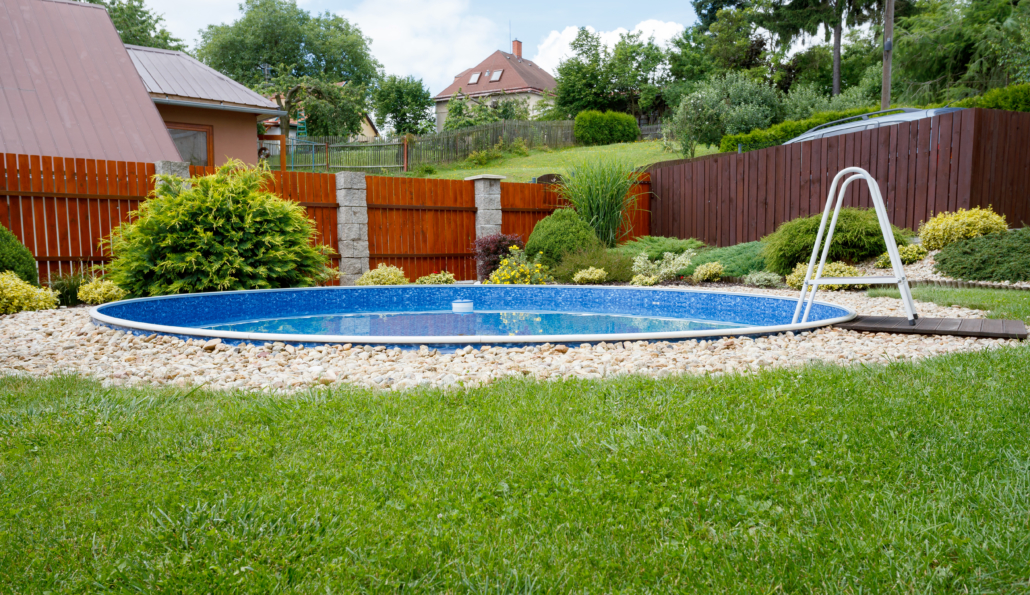 Tiny House / Studio / She-Shed
Most of us can admit we've pondered the idea of building a tiny house and separating ourselves from our everyday "norm". Just picture it: You're driving to the beautiful countryside with your tiny house in tow – not a worry in the world. But what if you can have the best of both worlds? Building a tiny house doesn't mean you have to sell your house and leave your current life behind; quite the contrary! Let a new tiny house serve as your home-away-from-home that happens to be just steps away & provides you with the guilt-free zen you've been needing. Whether you're an artist, musician, gardener, single parent, entrepreneur, or anything in between, you truly deserve a space that provides peace from everyday stressors. Is a tiny house just what you need in your life? Simply #MakeARequest on GetAssist to connect with nearby builders to ace the exciting job!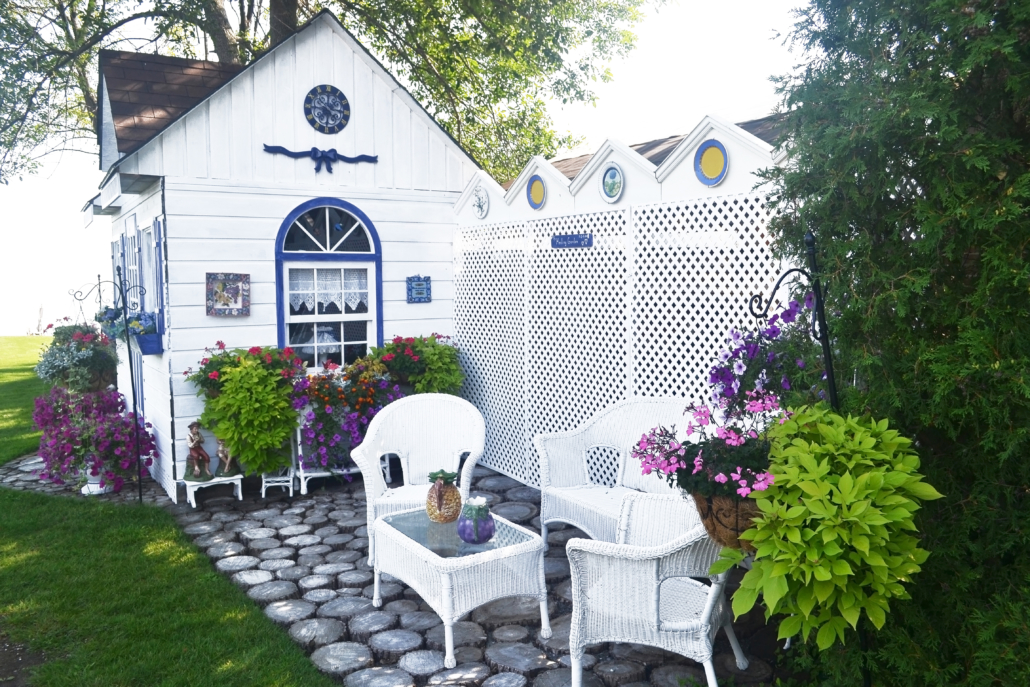 Encore of Miscellaneous Outdoor Ideas
If you appreciate the above ideas but don't think they'd work for your space or have already incorporated them in past seasons, here are a few additional ideas to consider:
Pool Slide
They're not just for kids! Spice up your parties for children and adults alike by having slide installed for your already-existing pool.
Fire Pit
Fire pits provide any backyard with a nice ambiance that is reminiscent of togetherness and friend/family bonding. Not to mention, they extend your outdoor time since they're multi-seasonal. Check out our Fire Pits blog for more!
New Seating & Other Super Easy Elements
If your needs are super simple and you'd just like to spice up the space with new seating and miscellaneous features, you're in luck there too! Connect with top designers close to your area for expert insight on how to quickly and simply spruce up your space with furniture & materials.
It is our hope that the above ideas sparked some interest, creativity, and excitement for upgrading your outdoor space. Whatever you decide to pursue, GetAssist stands ready to serve ALL your needs as you embark on upcoming exciting projects! Simply Make a Request; we'll tackle the rest!
https://www.getassist.com/wp-content/uploads/2019/06/Depositphotos_12525302_xl-2015.jpg
2696
4044
Rebecca LeClaire
https://www.getassist.com/wp-content/uploads/2019/06/galogo-300dpi-300x113.png
Rebecca LeClaire
2019-06-12 15:56:34
2019-06-19 18:04:26
Six Simple Outdoor Trends