Looking back at 2021, you may be searching for ways to make next year more pleasant. As it approaches, recognize that we made it past the lousiness together! So, how can we incorporate connection into our goals?
By utilizing GetAssist's tools and viewing this guide, anyone can easily form resolutions around connectedness for their work, home, and personal life.
Striving for Health and Productivity
We need human connection. Especially during a pandemic, connectivity is essential for everyone's health. It leads to more extended living and happier, healthier, more productive lives. Even at work, kinship with coworkers increases employee satisfaction by 50%. Furthermore, it boosts profit, revenue, and shareholder returns.
1. Camaraderie At Work
Yes, professionalism at work can include kinship with your coworkers. Improve your work climate. Here's a team-building activity: Get together and discuss making the atmosphere satisfactory for productivity. Make requests for reparations on the GetAssist Business Directory, and they can get done on your timeframe and budget.
Implement constructive criticism. Work is an appropriate place for polite, constructive criticism. This effective communication forms authentic relationships and efficiency. For more assistance, request workshops and training.
Ask for / give feedback. If you're worried about your job performance, it's okay just to ask. Giving and receiving honest feedback shouldn't be taken personally but will strengthen your team.
Know when to say no. Declining tasks is challenging for some people, especially at work, but being honest and setting boundaries establishes healthy relationships. This is important in paving your own career path. With a business membership on GetAssist, companies can post job hirings so that tasks can be divided feasibly.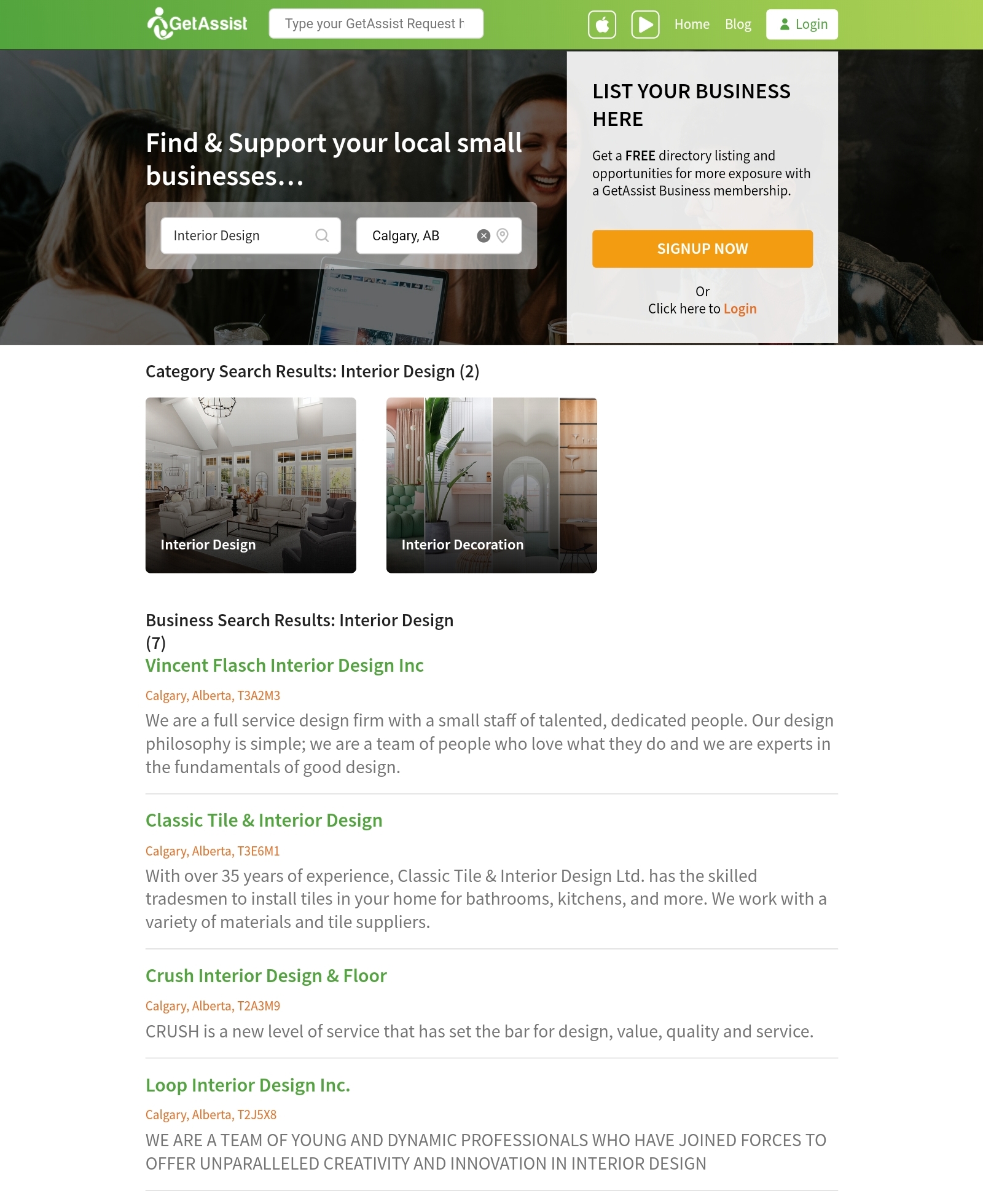 2. Getting Closer In the Home
If you live with family or pets, you can pick from these goals to improve intimacy.
Set the mood. Placing your furniture and decorations with intention can help set the mood for close comfort between residents. For assistance, anyone can request it from the GetAssist Business Directory by providing their zip code and searching "install my furniture," "put up my holiday lights," "interior decorators," etc.
Make your home feel like a safe place. You're more likely to connect with your home dwellers if they feel like being around. Make a plan this year on how to make the home feel secure. Are your security systems installed? Is everyone comfortable with the heating, cooling, and plumbing? These tasks can be simplified by making numerous residential requests, for example, searching "install a fire alarm – residential."
Be mindful of everyone's emotional skills. Understanding the emotional needs of those you spend a lot of time with drastically improves communication. When you can listen and respond appropriately, relationships get better. For professional mental help, anyone can request the Counseling and Special Therapy category and enter your postal code.
Establish responsibilities. When everyone does their part and knows what that is, home relationships get closer! When you work out what isn't easy to do, leave those jobs to service professionals in your community, and make a request on GetAssist. This way, your collaboration is manageable.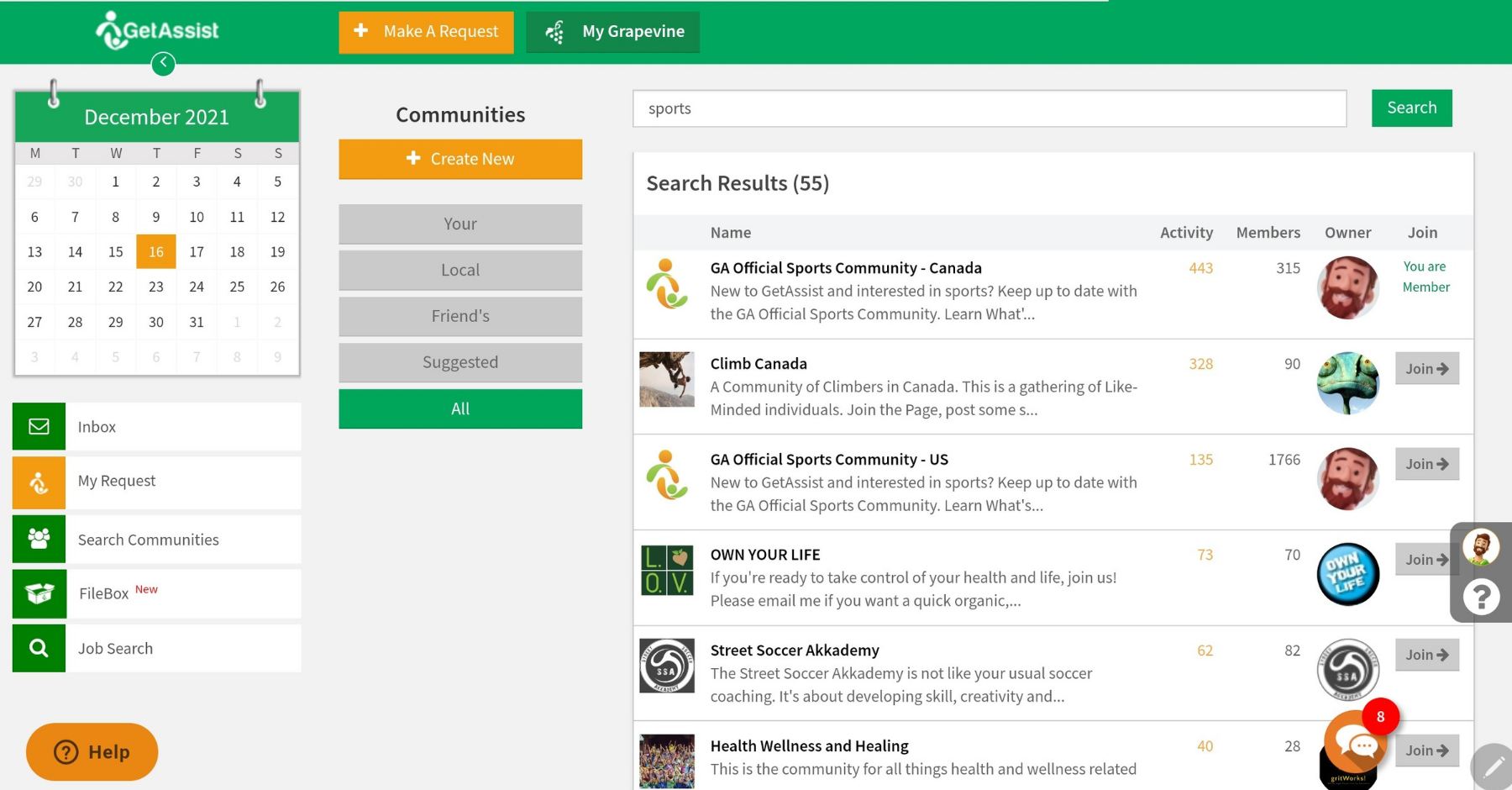 3. Connecting With Purpose in Your Personal Life
Outside of your occupation and residency, your personal life has opportunities for unity, as well.
Publicize your resolutions. Want to team up with like-minded people? Keep your friends accountable by posting your resolutions in your own private GetAssist community.
Collaborate with local nonprofits. Get to know your community better! Make it a resolution to go out and help your neighbors. Find nonprofits in your town on GetAssist. These organizations use our tools for FREE!
Join a sports team or a club. To make connections, you need to find them. What sports teams and clubs are near you? Search the GetAssist Community Network, and see what interests you.
Find interactive events in your area. Engage with your area's culture, grab your friends, and go to events! Find them or start your own within GetAssist's communities. You might even start a new hobby!
Connect with your community. Unify your coworkers; create camaraderie within your family.
GetAssist's tools will prepare you for when 2022 arrives 一 in your home, workplace, and personal life 一 because your resolutions will be doable and unifying. Join GetAssist and have a happy New Year!
https://www.getassist.com/wp-content/uploads/2021/12/Depositphotos_257777334_L.jpg
1333
2000
Rebecca LeClaire
https://www.getassist.com/wp-content/uploads/2019/06/galogo-300dpi-300x113.png
Rebecca LeClaire
2021-12-16 17:21:34
2021-12-29 14:54:21
New Year's Resolutions Guide 2022: Enhancing Connectedness in Three Life Areas