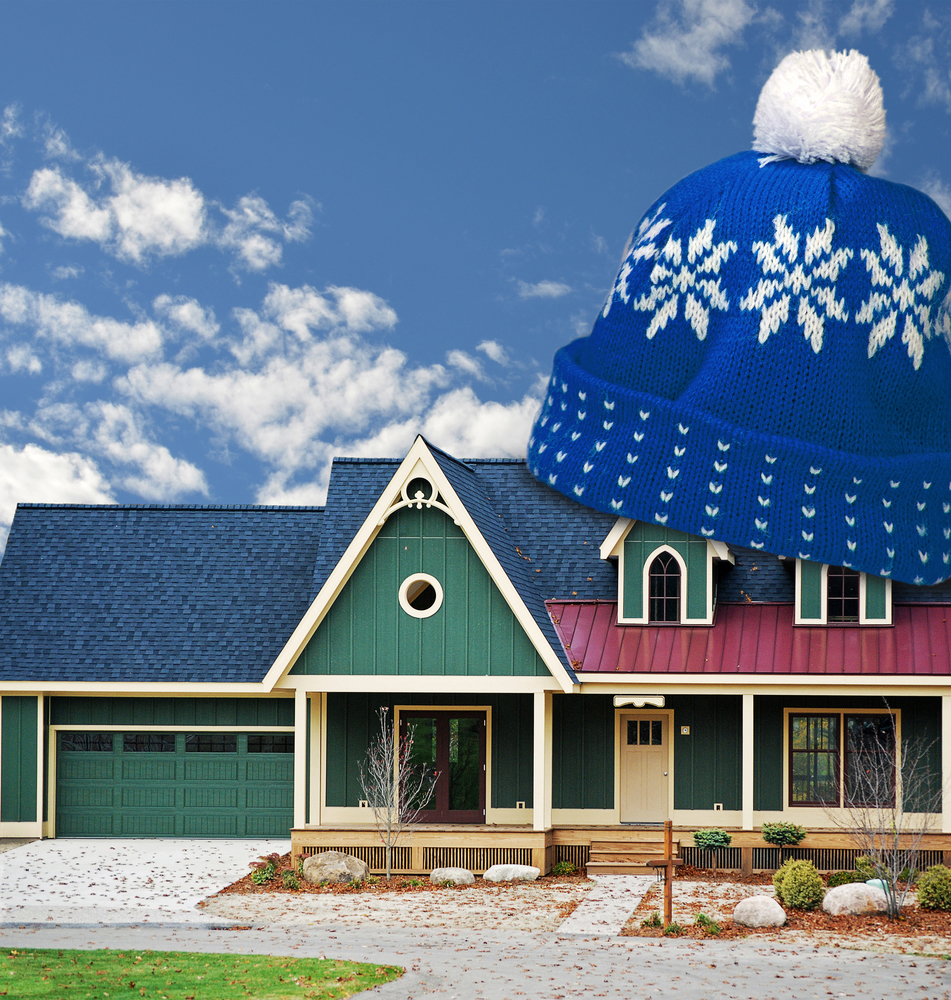 'Tis the season of pumpkin picking, apple cider sipping and taking in the beautiful changing landscapes. As the leaves start to fall, and the breeze turns crisper and colder, you may sense the ever-approaching blustery winter weather. Colder weather isn't just hard on us; it's hard on our homes. Running the furnace or utilizing the woodstove is constant wear-and-tear on these appliances. Not to mention the fluctuating temperatures, high winds, and heavy snowfalls are hard on a home's foundation, chimney, roof, and overall structure.
Unfortunately, Canadian winters can wreak havoc on houses. In Calgary, Alberta, the average snowfall is 128.8 centimeters, and temperatures can plummet at low as -30°C. The particularly harsh winter of 2014 caused a whopping $3.2-billion worth of insurance claims nationwide from damages to homes and automobiles according to the Insurance Bureau of Canada. When considering the average cost of repair, it is easy to see all those dollar signs add up. Take a look below at the average cost of common cold weather repairs and replacements.
Consider that the high end for some of these repairs can be upwards of $30,000. If you do find yourself in the unfortunate circumstance of needing your furnace replaced or a roof repaired, it is so important that you find a reputable contractor to not only ensure that you are getting the best price, but also that they are going to do the job correctly. This is where GetAssist can help.
Using the GetAssist app on your computer, phone or tablet, you can submit a request within your budget for a contractor in your community. Then, sit back and relax while you have contractors reach out to you with their estimates for the job. Compare quotes and read reviews left by other GetAssist members. Once you have made your selection, you can even set up an appointment right from the app. This definitely helps ease the stress when you wake up to a cold house and a broken furnace. Just a few clicks, and you can have help coming your way. But why wait until disaster strikes? An even better solution is to Make a GetAssist Request now for your regular maintenance inspections and tune-ups. A GetAssist membership is FREE, and as you can see you will save far more money preventing havoc than fixing it.
No one wants to have the misfortune of dealing with home repairs in cold weather, but if Old Man Winter does prevail, and you are in need of help, the GetAssist community of service contractors will be there to save the day!

https://www.getassist.com/wp-content/uploads/2017/10/oldmanwinterplan.jpg
1081
1081
Rebecca LeClaire
https://www.getassist.com/wp-content/uploads/2019/06/galogo-300dpi-300x113.png
Rebecca LeClaire
2017-10-05 19:00:22
2017-10-05 19:00:22
Have a Plan to Protect Your Home When Old Man Winter Strikes