Going remote again right when you were starting to build momentum for your small business? Feeling lost as to how to reach people when you aren't allowed to be face to face? Luckily, we found both new and classic lead generation methods that have been effective during the pandemic.
Here are some post-Covid world ways to find leads for your company.
Switch-up The Messaging
Associate your services with COVID-19 in marketing by re-engineering them to be safe or assisting with the pandemic's effects in some way. You also may want to consider targeting a new audience because everyone's needs have significantly changed this year.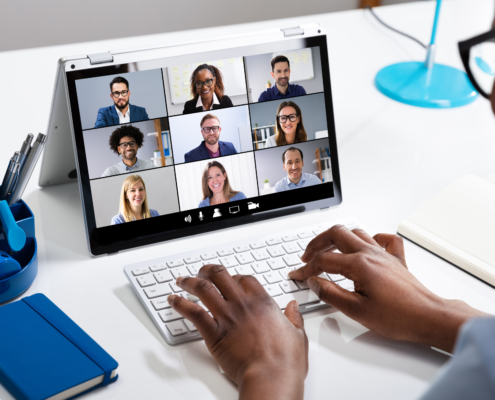 Virtual Marketing
Join the virtual event trend by hosting webinars using GetAssist's event invites and video chat features to gain attention through interaction by sharing helpful information related to your field. Offer a promotion for attending, with required contact information to be given first, then follow-up with all attendees by email, phone or better yet face-too-face video conference.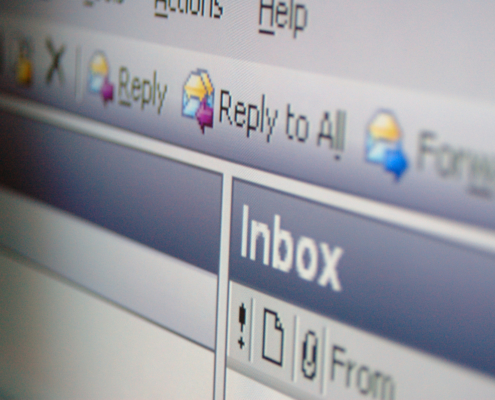 Email Marketing
Still considered the online marketing method with the highest ROI, email marketing allows you to connect with purpose with both your established audience and new contacts on your email list. According to Campaign Monitor, "during the current COVID-19 lockdowns, more people were likely to open emails and receive updates from brands. In all, we noticed an average increase in open rates of 4.1% in March 2020 and 3.6% for April. For April, specifically, the average open rate was 21.2%."
Some examples of ways to encourage interaction are:
free trials

online quizzes

customer testimonials

embedded videos (Note that customers are four times more likely to watch a video than to read about a product.)

applicable e-book links

cheat sheets that explain how to use your product
And remember, nothing beats a good ole' fashioned steal of a deal to get people's attention. But, whatever you embed in your email to keep the reader interested, be sure that your writing voice is personal and not rote. People are looking for connection more than ever, and the brands that manage to make them feel they are a part of their experience excel with open and click rates.
These "out of date" marketing techniques are back in style in the pandemic world of 2020.
Handwritten
You can still be personable without being in person by sending handwritten correspondence. Writing out letters that propose how you would like to work with someone displays your company's values and that you will go the extra mile. Digital promotional postcards are useful, but believe it or not, direct mail is especially practical at this moment in time. Most people are usually home with their whole family right now to discuss purchasing decisions. According to studies by the USPS, "Unlike email that goes to one person, physical mail goes to a household. RetailWire reports that 88% of key purchase decisions for retail, financial and automotive categories are discussed at home, and direct mail pieces give recipients a reason to talk over the offer. Not only that, as compared to email's lifespan of just a few seconds, direct mail's average lifespan is 17 days before it is discarded.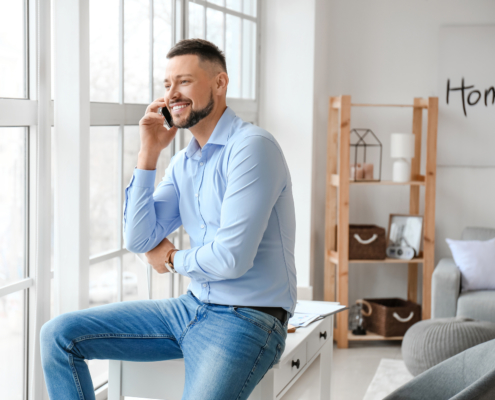 Pick Up The Phone
Cold calling is perfect for social distancing. First, form a list of contacts to call and market to based on your new message and audience. Make sure to write a script beforehand with a compelling opener to keep potential consumers on the line. Be personable and not too pushy. These are times where distrust is at a high level. A friendly voice sincerely asking about how you are holding up, a relatable story, and how you propose to help with your services will be much better received than forcefully trying to deliver your pitch before they hang up. Close.com offers some tips on cold calling during COVID-19 and a reminder that your mindset can affect the outcome.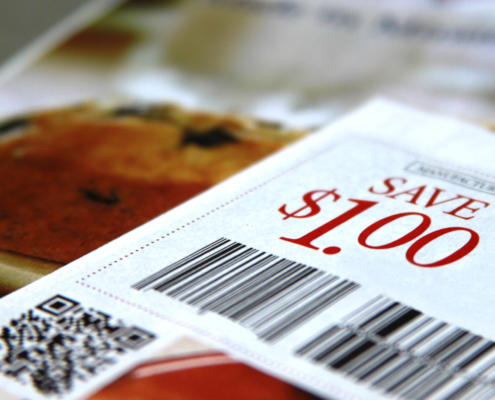 Coupons
Who can't benefit or appreciate saving a buck or two right now? Another time-tested but quality method to attract local customers is putting ads in coupon mailers, which will be printed for you remotely and mailed to your target areas' doorsteps. Be sure to have a clear offer that can be availed upon remotely or safely. QR codes are a helpful instrument to keep your coupon hands-free.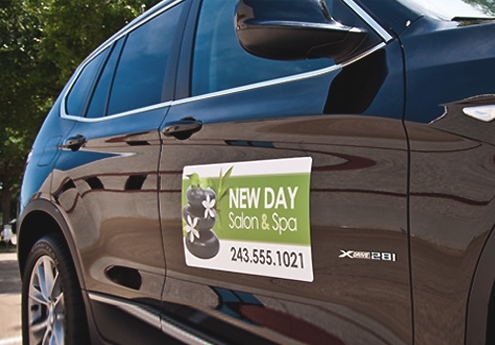 Vehicle Marketing
Considering that people will still be on the roads to run errands and do the essentials, your vehicle can be the perfect billboard when you do the same. Have a magnet sign printed online with your leading service or product, website, and phone number large enough to see, and apply it to your car. Make a request on GetAssist for a printer near you!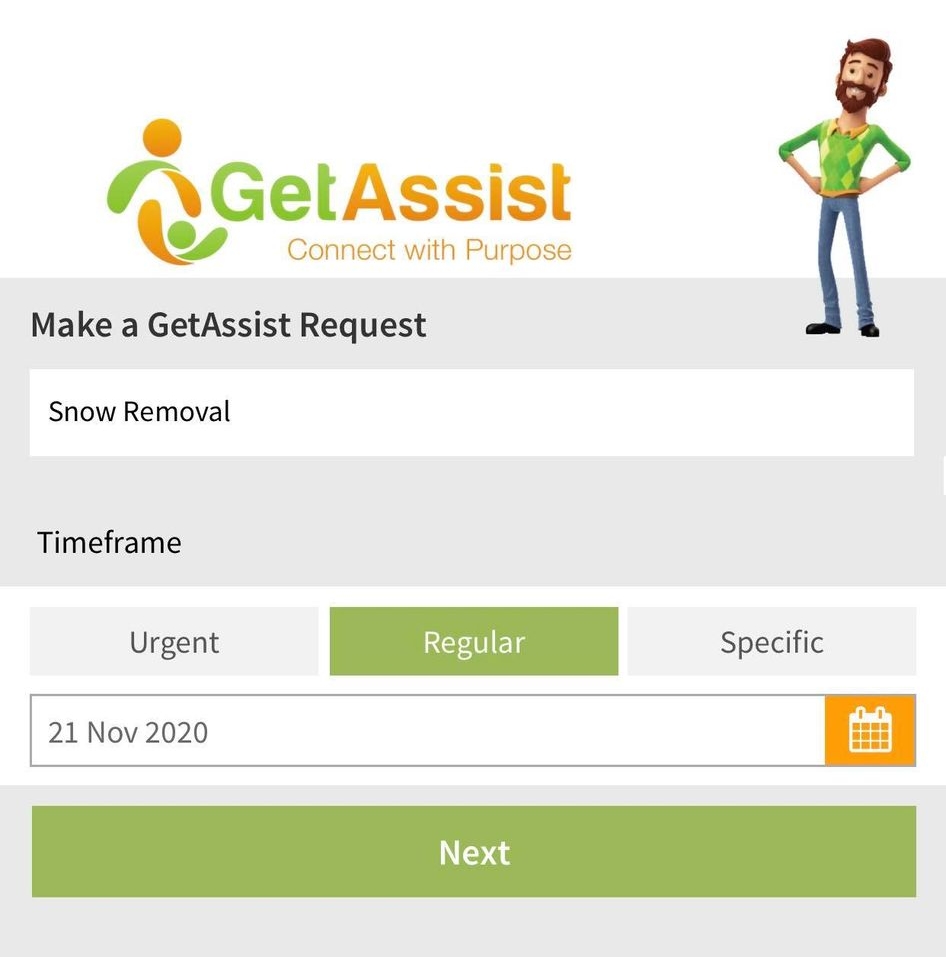 Lead Generation
Lead generation sites are still another worthy device as long as you choose them carefully. Ensure that consumers can easily search by their local area and what services they need to be done. Also, look into how leads get delivered to the service providers participating and if you will be able to reach customer service from the lead generation company when you need help.
At GetAssist, consumers can make a request for ANYTHING they need, and the leads get delivered in real-time to Business Members who match the request by service location and expertise. We even start a business off with FREE leads to get them started! Our support team is second to none and takes the time to help our professional members use the tool most successfully.
Give it a try HERE!
Even locked down, there are plenty of marketing options to choose from to grow your sales pipeline and save the day. Take inspiration from other small businesses undefeated by COVID-19, who are bravely going where we've been before and found it still works!
https://www.getassist.com/wp-content/uploads/2020/11/Depositphotos_43430277_l-2015.jpg
1500
2000
Rebecca LeClaire
https://www.getassist.com/wp-content/uploads/2019/06/galogo-300dpi-300x113.png
Rebecca LeClaire
2020-11-24 18:34:15
2020-11-24 18:52:58
Bravely Go Where You've Been Before For New Leads