Easily Check On Those You Love, and Have Fun Doing It!
Introducing GetAssist's NEW Beta Chat App!
Now more than ever we must lean on each other for support as we navigate this difficult time in history. While social isolation inevitably raises mental health concerns, we can all do our part in lessening the impact.
In addition to the folks we regularly connect with, be sure to 
check on those we might not typically think to
, like:
Extroverted friends; "the life of the party" (what a change of pace)
Introverted friends (it might feel different when it's not a choice)
Working moms experiencing remote work (or no work) for the first time
Younger family-friends in their senior year (a major life milestone now completely altered)
And, of course, your grandparents or elderly people in your life
At GetAssist, we believe our lives and the lives of others become a little brighter when we make a conscious effort to Connect With Purpose! Do so like never before with GetAssist's NEW Beta Chat App!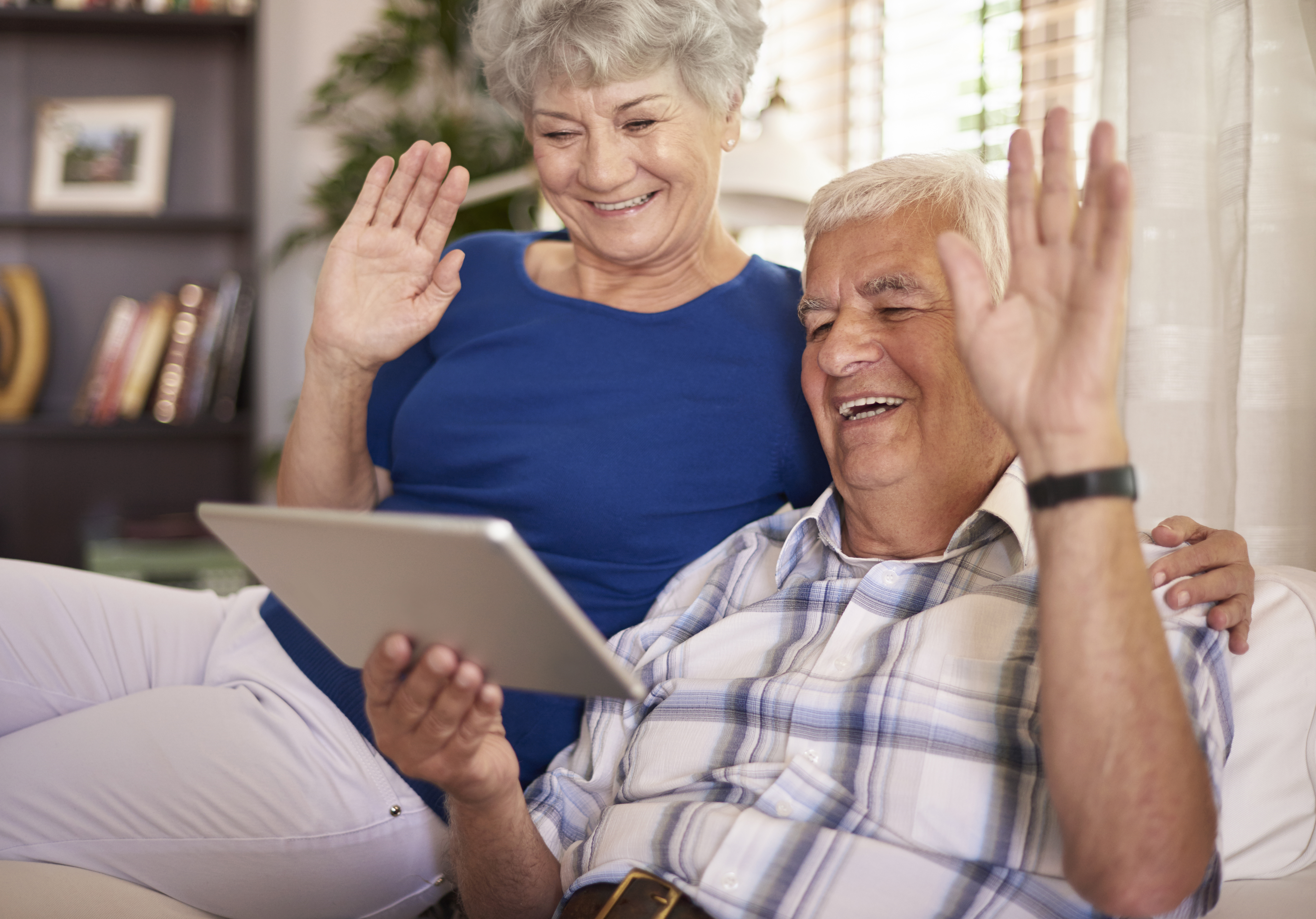 GetAssist Beta Chat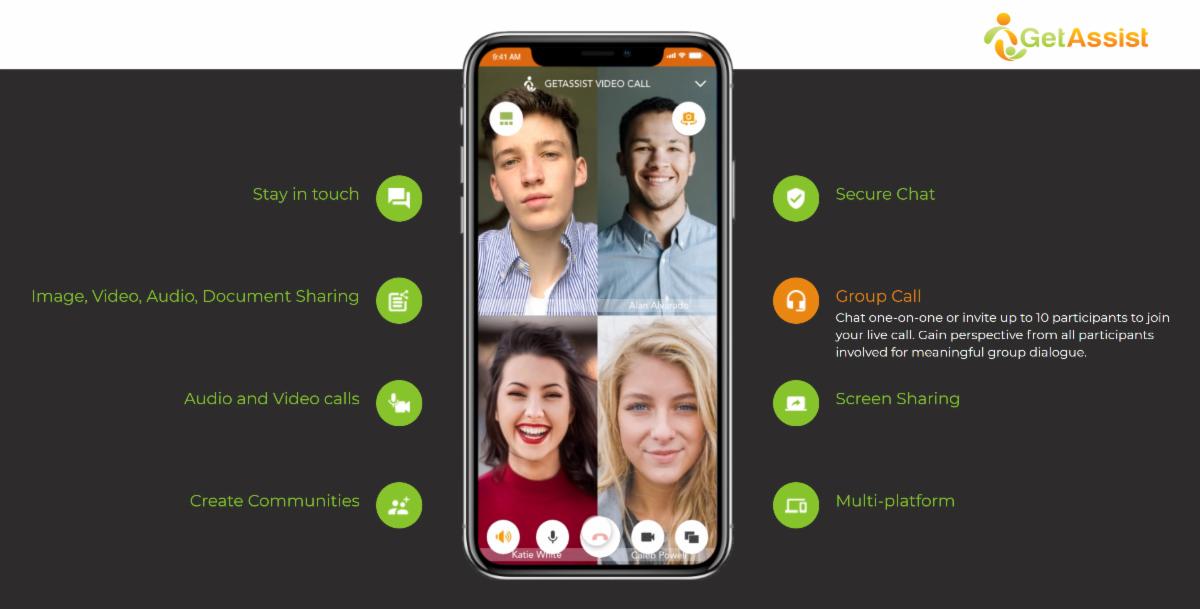 Use the new GetAssist Beta Chat App to #ConnectWithPurpose with the people you can't see in-person right now! Use text, audio or video to talk with them, PLUS share pictures, videos, documents and even share your screen!
Safety and security first!
With Zoom users experiencing major security issues with video calls, now more than ever GetAssist Beta Chat stands as the most reliable and secure video chat platform for private conversations. Benefit from utmost privacy and security with control over chat settings and participants, plus disable voice or video calling and change your visibility at any time!
Chat with one person or your ENTIRE family!
Catch up with a friend one-on-one, or get your entire family on a group video chat (up to 10 participants) for a comical and unforgettable bonding experience.
Share crafts and school projects with grandparents!
Grandparents can stay up-to-speed with their grandchildren's projects and crafts. Share images, video, audio, and documents DIRECTLY in the chat.
Share your screen to show a funny meme!
Share your screen directly from the chat to provide a clear glimpse of the meme, article, or piece of information you're talking about. Once done with the example, simply exit out of screen-share.
Anyone can partake, no matter the device!
Regardless of whether they're #TeamMac or #TeamPC, the multi-platform capability allows all invitees to join in the fun. Whether on a desktop, cellular device, tablet, or other, they'll receive Chat notifications and experience user-friendliness across the board!
Know of any groups or individuals who would benefit from GetAssist Beta Chat? Help us spread the word! It's perfect for these groups and beyond:
Teacher and student communication
Charitable organizations hosting virtual fundraisers
Book clubs
Support groups
Online consulting
Neighborhood associations
Try GetAssist Beta Chat Today!
https://www.getassist.com/wp-content/uploads/2020/04/Depositphotos_81979468_xl-2015.jpg
4737
6785
Rebecca LeClaire
https://www.getassist.com/wp-content/uploads/2019/06/galogo-300dpi-300x113.png
Rebecca LeClaire
2020-04-14 16:07:14
2020-04-14 19:34:16
Easily Connect with Those You Love, and Have Fun Doing So!