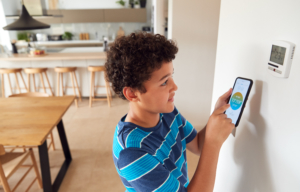 Although we're not very far into the 21st century, many changes and trends have arisen since entering the 2000's. Home trends, especially, have taken a modern turn when it comes to elements of technology and design. Ready to explore some simple ways to catch your home up to the times? As always, just Make A Request on GetAssist for professional help from local experts!
Technology
81% of current smart-home device owners say they would be more willing to buy a home with connected tech already built in, signaling a big shift in home preferences and styles from previous generations, according to Hart DeNoble Builders. Emerging smart home technologies include smart thermostats, smart lighting, and smart faucets.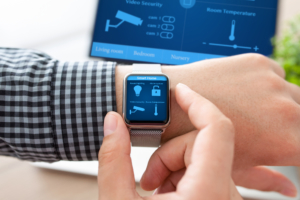 Smart Thermostats
A major benefit of a smart thermostat is its ability to learn a household's patterns, enabling it to adjust the home's heating and cooling based on when a home is typically occupied, and by anticipating when it might soon be occupied. This means the home's heating and cooling system has "down time" when nobody is home, ultimately saving homeowners money on utility bills. Another benefit of smart thermostats is that they're typically controllable from your smart device. So, if the babysitter turns up the thermostat, you can turn it right back down from wherever you are! When you're ready, simply Make a Request on GetAssist for smart home technology experts in your area. 
Smart Lighting
Benefits of smart lighting for homeowners include lesser energy use, longer lifespan of bulbs, increased security, and user-friendly customizations. Smart lighting systems use CFL or LED bulbs which can reduce the amount of electricity required to light a room. In fact, LED smart lights can work continuously for 35,000 to 50,000 hours whereas typical incandescent bulbs only last 750 to 2,000 hours, according to Constellation Energy. 
When it comes to security, the majority of smart-light options come with equipped motion-detection features, meaning lights turn on, off, or get brighter/dimmer depending on whether anyone is in the room. Homeowners can also have it set up to receive alerts to their phones when unexpected motion is detected throughout the property, essentially lessening the need for security cameras and instead relying on motion detection.  
Smart Faucets
Smart faucets come with benefits like finer controls, increased efficiency, and even less spread of germs. Smart faucets have digital displays that let you fine-tune temperature with pinpoint accuracy, minimizing the time that you let the water run before hopping in. This alone improves water efficiency, meaning you can get the same amount done with less water – and less water used means a smaller water bill each month. When it comes to germs, some smart faucets are touch-free or at least have modern design features that make them easier to wipe down than traditional knobs and handles. Ultimately, fewer points of contact and easy cleaning make for less spreading of bacteria.
Design
Major trends in 21st century home design include use of sustainable materials, large dimensions, and open floor plans.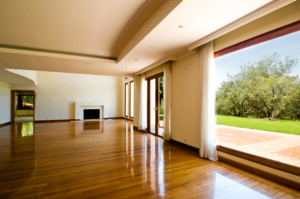 Open Floor Plans
Knock down those walls you've had up for years…literally! The open floor plan is one of the driving forces of contemporary designs, according to CASE Architects & Remodelers. For many homeowners, when the opportunity to remodel is presented, they "think outside the box" when it comes to room-flow and optimal use of space. By removing walls that separate the kitchen, dining and family rooms, we often see open floor plans that give an illusion of a significantly larger space. Ready to renovate your own home with a beautiful open floor layout? You know what to do…Make A Request on GetAssist to connect with the best nearby contractors for the job! 
Sustainable materials
Homeowners are more conscious of doing their part to preserve the earth for future generations through the use of sustainable materials. Whether such materials are used for the actual building of the home or just as design like flooring, cabinetry, etc., here are some of the materials. 
Reclaimed wood

– One of the most sought-after salvaged materials is reclaimed hardwood for flooring. With its everyday practicality, reclaimed hardwood flooring is prized, especially for renovations of older homes where flooring with an aged vibe fits right in. Using salvaged wood materials is a sustainable, eco-friendly practice that helps keep re-usable resources out of landfills.

Cork

– Nontoxic cork is taken from bark of the cork oak tree. It's used to make cork flooring and is a key ingredient in eco-friendly linoleum. It's a sustainable material, meaning the bark grows back and can be harvested repeatedly, according to

HGTV

. We're finding that some new flooring buzzwords are "antimicrobial" and "antibacterial", and leading the way is cork, which supposedly possesses natural antibacterial properties.

Bamboo

– Bamboo is a fast-growing plant that's available in vast quantities, so it's a rapidly renewable resource. Use of bamboo also takes pressure off other wood species, especially exotics. For those who prefer modern décor, bamboo flooring has a clean, contemporary look and is as durable as traditional hardwood flooring.
Whatever projects you see yourself using sustainable materials for, just Make A Request on GetAssist to connect with experienced contractors in your area!
Now that you have some ideas for catching your home up to the 21st century, we hope you'll allow GetAssist to connect you with nearby experts for whatever project or task you need completed. As always, #MakeARequest and let GetAssist handle the rest!
https://www.getassist.com/wp-content/uploads/2020/02/Depositphotos_326374696_l-2015.jpg
1277
1999
Rebecca LeClaire
https://www.getassist.com/wp-content/uploads/2019/06/galogo-300dpi-300x113.png
Rebecca LeClaire
2020-02-04 14:20:36
2020-02-04 14:53:53
Catch Your Home Up to the 21st Century