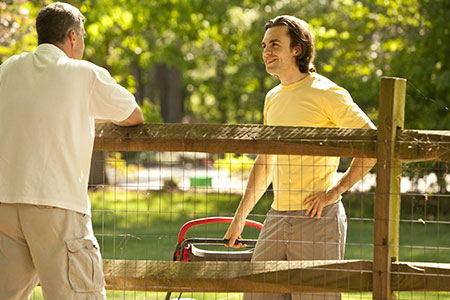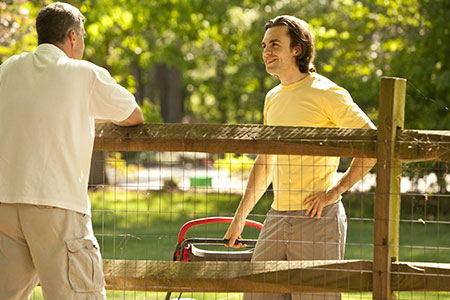 Moving away from everyone and everything you know, whether for a job or any other reason, can be stressful and exciting all at the same time. It's a thrill to explore a new city, state or even country, but it can sometimes get lonely. You may feel like an outsider looking in for a while, but just by joining GetAssist you can immediately join your community. As you're unpacking boxes of kitchen appliances and office supplies, read this list for five fresh tips on how to get to know your neighbors
1. Host a housewarming party
Forget waiting on cellophane-wrapped cookies to be delivered to your door and invite your street over to enjoy them in your new home. Don't worry about the chaos of the move; just keep it casual! Take a tip from "How to Win Friends and Influence People" and remember everyone's names as you greet them when they walk in. This works because people are always delighted when others show true interest in getting to know them. Other networking tips work well, too. For example, if you're shy, you can look up some conversation starters to set yourself up for success. But the most important part is always to just be yourself.
2. Look to help
Ask around and find out if there are ways you can help improve your new neighborhood. Maybe the Smiths next door desperately need a cat sitter while they go on vacation next month, or Judy down the street could use some help with keeping up her yard. Offer yourself up in the name of service and connect with people through the power of doing good. The easiest way to give back? GiveAssist! On GetAssist you can make yourself available to help others with your individual skills right on your profile.
3. Make yourself available
All too often people move into a new place and think they're going out of their way to be friendly, but really they aren't trying that hard. If you have a garage, park outside for a while to give others a chance to see you come and go. Set up a comfy seating area outside where you can read and take slow walks around the block with your dog. Put away your phone for a while (your old friends from back home will always be there!) and really engage in your new community.
4. Join a neighborhood organization
Does your block have a neighborhood watch or participate in a bowling league? Discover what your neighbors do together and ask to join. Even if it's not necessarily "your thing" it's a good way to meet new people near you who may have other similar interests. It's also helpful to connect with your neighbors online to become fully immersed in their culture. GetAssist, a new social networking site, automatically sets new members up to become part of their ZIP code's community upon sign-up, so you're instantly part of the neighborhood and are ready to connect with purpose.
5. Tell people what you love about your new home
Even if you begin to get homesick, there are always things you can appreciate in your new location. Focus on the positives and tell others what you love about the new town you share together. Common interests and passions bring people together faster than anything! GetAssist is the first social networking site with purpose, allowing you to connect with people of common interests and passions.
https://www.getassist.com/wp-content/uploads/2016/12/GA_Blog_Know-Your-Neighbors.jpg
300
450
GetAssist Author
https://www.getassist.com/wp-content/uploads/2019/06/galogo-300dpi-300x113.png
GetAssist Author
2015-05-06 12:02:49
2019-05-15 09:45:48
New In Town: 5 Tips for Getting to Know Your Neighbors