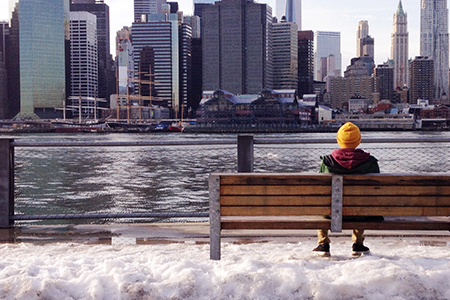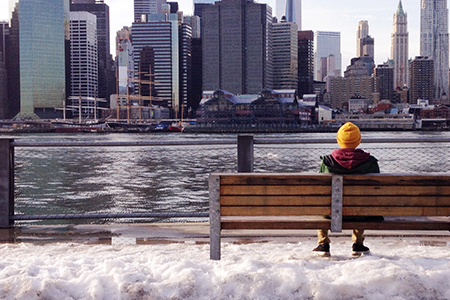 The holiday season is all about giving—giving gifts, giving time, giving thanks… But if you've just experienced a significant life change—a death of a loved one, the loss of a job, a big move—and then giving might feel like an enormous undertaking you're just not up for. Let's face it; accepting a loss and accepting change are hard any time of year. Nestle these curve balls of life between cheer, good tidings and Santa's sack of toys and the holiday season is downright painful.
But as the [unknown] experts always say, change is good. Turning challenges into opportunities, after all, means growth
Grow With It
If you're struggling to face the season, here are five ways to ease yourself into the holiday hustle and bustle:
Accept it. Although fighting the change and realizing a hard time is a natural reaction, this only causes more pain. Ultimately, you're delaying the inevitable, when instead you should be focusing on the present, the now, and working toward a more positive future.
Don't make any major decisions. When emotions are raw and fragile, we often make impulsive decisions. In the long run, those decisions could end up causing more stress. If you've recently lost your job, your first thought may be to pull money from your 401k to cover expenses and holiday gifts. But by cashing out early, you could lose more than 40 percent of your savings.
Find a mentor. Talking to a trusted friend or relative that's survived the same sort of transition, or any change for that matter, can make all the difference in the world. Hear their story. Accept their wisdom. Take their advice on conquering your situation.
Find time for reflection. Whether it's journaling, yoga, meditation or just taking long walks by yourself, self-reflection is a step toward self-discovery. Take time for yourself to figure out who you are, what you need and what you want. Once you have these answers, you'll be better equipped to make healthy life choices. Not to mention you'll better give and receive the holiday spirit
Learn the art of optimism. Every cloud has a silver lining, and every significant change is an opportunity to grow and evolve. Change has something positive to bring to your life, and being an optimist will help shift your mindset to seeing the opportunities for growth.
Taking compassionate care of ourselves is always important, but it's more than necessary to survive the holidays plus big life challenges. Make a conscious effort to skip the stress and hold on to a few favorite traditions during this time. If you're not up for Christmas shopping, or you can't afford it, don't stress over it; no one will think any less of you. But decorate the tree, watch a holiday movie marathon and play a few of your favorite carols. You may feel as though your life is in an upheaval, but you can keep your sanity intact and your emotions in check. There is nothing harder than a sudden life change, but remember, a new year is just around the corner.
https://www.getassist.com/wp-content/uploads/2016/12/GA_Blog_Transition.png
300
450
Ravi Shinde
https://www.getassist.com/wp-content/uploads/2019/06/galogo-300dpi-300x113.png
Ravi Shinde
2016-12-07 12:02:28
2016-12-07 12:02:28
Give Yourself Some Grace: Surviving the Holidays After a Big Life Transition