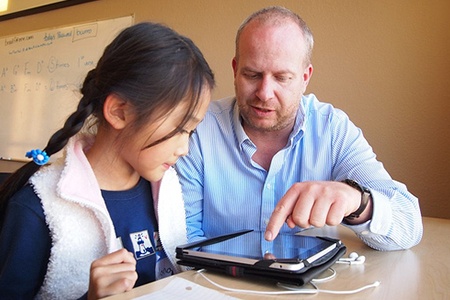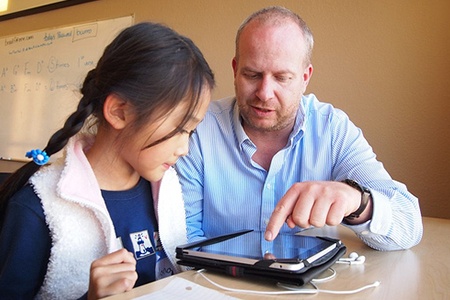 A new semester is a new opportunity for analyzing the way you work, trying new things and exploring new opportunities to enhance your students' learning experience. The spring semester specifically brings added excitement with a new calendar year.
If you're a teacher, you need to be on GetAssist. The reasoning is simple: the preferred communication method of today's student is social media. Isn't it time to implement a social media strategy for your classroom?
See Social in a Different Light
Social media doesn't have to be a distraction from learning and other classroom objectives. Why resist change when it could help your students in the long run? According to a new University of Phoenix College of Education survey, 87 percent of K-12 teachers have yet to incorporate social media into their classrooms, creating a 'digital disconnect' between them and their students that can be difficult to overcome. Educators cite a lack of tools and training as their main concerns in the survey.
"We are living in a rapidly evolving world of digital and social media, and many students are totally immersed and well-versed in these platforms," says Kathy Cook, dean of educational technology at the University of Phoenix College of Education and former youth educator. "For teachers to stay current, keep students engaged and promote learning, it is important for teachers to acknowledge the influence of social media and understand how to use it to benefit their students."
The Tools Should be Purposeful
On a purposeful network, a classroom becomes a private, manageable community that promotes two-way communication and a shared learning experience. It becomes the foundation for true student engagement. While broadcasting information is important, a focus on engagement brings many more benefits for students, including:
Enhanced learning
A sense of ownership and belonging
Instant access to help, support and feedback
There are social media sites out there that can help teachers with their day-to-day communications, tasks and larger, all-encompassing goals. You just have to know where to find them!
GetAssist, GetSmart
"The best teachers I've ever had used technology to enhance learning," states one student on edweek.org. "These teachers were interesting to listen to, and the projects were fun and challenging."
Cathy Losoncy, a Grade two teacher at Good Sheperd School in Okotoks, AB says, "it's a great way of maintaining control in a streamlined environment. With Facebook, you don't know what students are writing, and therefore, you can't prevent/stop online bullying from occurring. Hence, GetAssist is a much safer Virtual Classroom tool for teachers than Facebook is."
This year, dedicate yourself to new methods of education. Start with GetAssist, the easy-to-use platform that has many purposes and functions.
Here's how you can begin to use GetAssist in your classroom immediately:
After you create your private community—private being important because many districts have social media guidelines requiring this—and invite your students to sign up, start by populating the What's New feature with assignments, notes and other information you'd like to give your students.
Use the Bulletin Board in the middle of your community's page as a place where students can ask fun and engaging questions, give each other feedback (no test answers, please!) and post relevant information about their curriculum.
The Discussions panel on the far right is the place where you can post poll questions, opinions, schedule events and use other tools to generate meaningful conversations in the classroom.
Connect your classroom with GetAssist, and communicate with students the way they know best.
https://www.getassist.com/wp-content/uploads/2016/12/GA_Blog_Teacher.jpg
300
450
GetAssist Author
https://www.getassist.com/wp-content/uploads/2019/06/galogo-300dpi-300x113.png
GetAssist Author
2016-01-04 12:02:26
2016-01-04 12:02:26
GetAssist: A Teacher's Virtual Classroom on a Purposeful Network