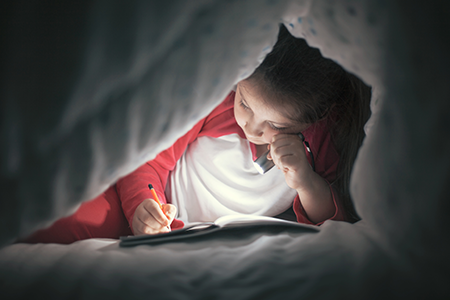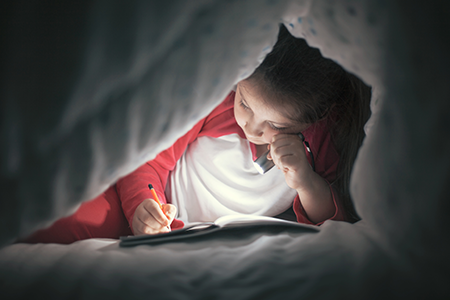 We all know reading to our kids is a good thing, but there are many more benefits to exposing our children to the merits of reading than most people know. As parents, we have the ability to boost our children's learning potential simply by making books a fundamental part of their lives. While most New Year's resolutions focus on healthy habits, why not add this one to the top of your list for 2016?
A Reading Diet
Providing experiences that help enhance your child's language development and stimulate learning skills will help them grow into a healthy, happy preschooler. Reading to your toddler is simply one of the most meaningful ways you can do this. Reading books to children between the ages of two and five holds great powers.
A daily reading routine is encouraged. Read every day. Read everywhere you go. Be a reading role model. Reading doesn't necessarily have to come from books, either. If you're on the road, at the bus stop or a restaurant, play a game to find words on everyday items you come across like walls, snack boxes, park signs.
A Shortlist of Activities
There are many daily activities that you can do to teach and encourage healthy reading habits in your child. Here's a shortlist of eight:
Read from day one. Yes, start reading to them when they are newborn.
Share books each day. Even long after your child becomes an independent reader, continue sharing books.
Re-read favorite stories over and over again.
Visit your local library often. We don't have to explain that public libraries are an excellent resource.
Incorporate reading into everyday things. Share your grocery list, baking instructions and even words you find during your travels.
Offer variety. Choose books of different genres and with different subjects that will give your reader something to think and talk about.
Talk, talk and talk. A child's vocabulary grows through conversations – no matter your child's age. Speak in complete sentences and use interesting words that you know they will mimic.
Above all else, be a reading role model. Your child wants to be like you. Be sure to convey how much you enjoy reading, and your child will gladly (and proudly) open a book with you.
We all want bright, smart children. But remember, as a parent, it's your job to boost their learning potential by making reading an integral part of their lives. As the New Year approaches, resolve to make 2016 the year your child falls in love with reading.
https://www.getassist.com/wp-content/uploads/2016/12/GA_Blog_Resolution.png
300
450
GetAssist Author
https://www.getassist.com/wp-content/uploads/2019/06/galogo-300dpi-300x113.png
GetAssist Author
2015-12-28 12:02:26
2015-12-28 12:02:26
Start the New Year off Right: Resolve to Raise a Reader