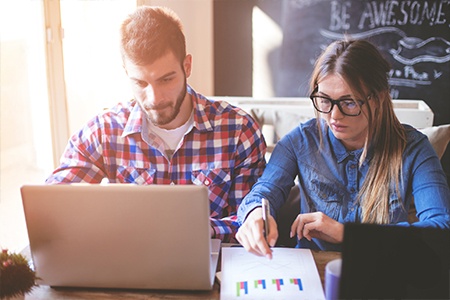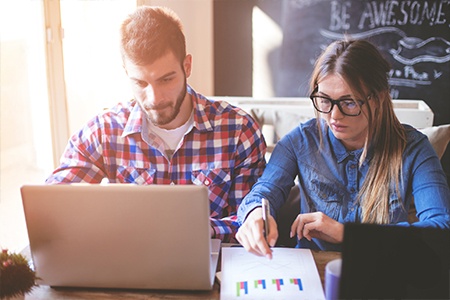 Everyone is on a quest for meaning and purpose in their lives. We want fulfillment in both our personal and professional lives, and we expect it all to connect with our personal purpose.
Baby Boomers search for greater significance as they reach the end game of their career, while Millennials are revolutionizing the workplace by seeking this same metamorphic significance straight out of the gate. Interestingly, money is often secondary to the power that comes when one can tie their passion to their personal purpose through meaningful work. "You can say work is meaningful because you enjoy it or it serves some purpose," says Stuart Bunderson, PhD, professor of organizational behavior at the Olin Business School at Washington University in St. Louis, "but a calling makes that work personal."
---
Passion: The Mighty Tool
Passion can be a hair-raising, heart-stopping, awe-inspiring emotion, and it can be spotted in a person from a mile away. We can be passionate about a lot of things in life, too. But for most people, passion needs to be accompanied by a purpose to stay fiery hot—A purpose that can help them stay the course and keep perspective on what is important.
Purpose: The Mighty Existence
When passion and purpose do come together, magic happens. How do you find the way to the path of success and significance? You tie your passion and purpose to each other. But if you're like some people, you may yet to have discovered your purpose. To find out more about what you really want out of life, ask yourself the following four questions, and don't be alarmed if you don't have the answers. Put thought behind each one. They'll give you quite a bit of insight:
What impact would you like to have on people?
What inspires you and adds meaning to your life?
What were your dreams from your early days?
How have these dreams and goals evolved?
When Magic Happens
When you realize your passions, and you discover your purpose, you become empowered to make your dreams a reality. As your dreams begin manifesting, you reach a higher expression of yourself. Once this happens, you start living a life fulfilled, regardless of the stage of life you're currently sitting. You begin to inspire others to find their passion and purpose as well!
Looking to share your experiences or unite with like-minded people who share your same passions? GetAssist is a free social platform where you can connect with purpose and continue traveling down the path to self-discovery. Sign up today!
https://www.getassist.com/wp-content/uploads/2016/12/GA_Blog_Life-Lessons.jpg
300
450
GetAssist Author
https://www.getassist.com/wp-content/uploads/2019/06/galogo-300dpi-300x113.png
GetAssist Author
2015-08-28 12:02:36
2015-08-28 12:02:36
Life Lessons: The Importance of Linking Your Passion with a Purpose