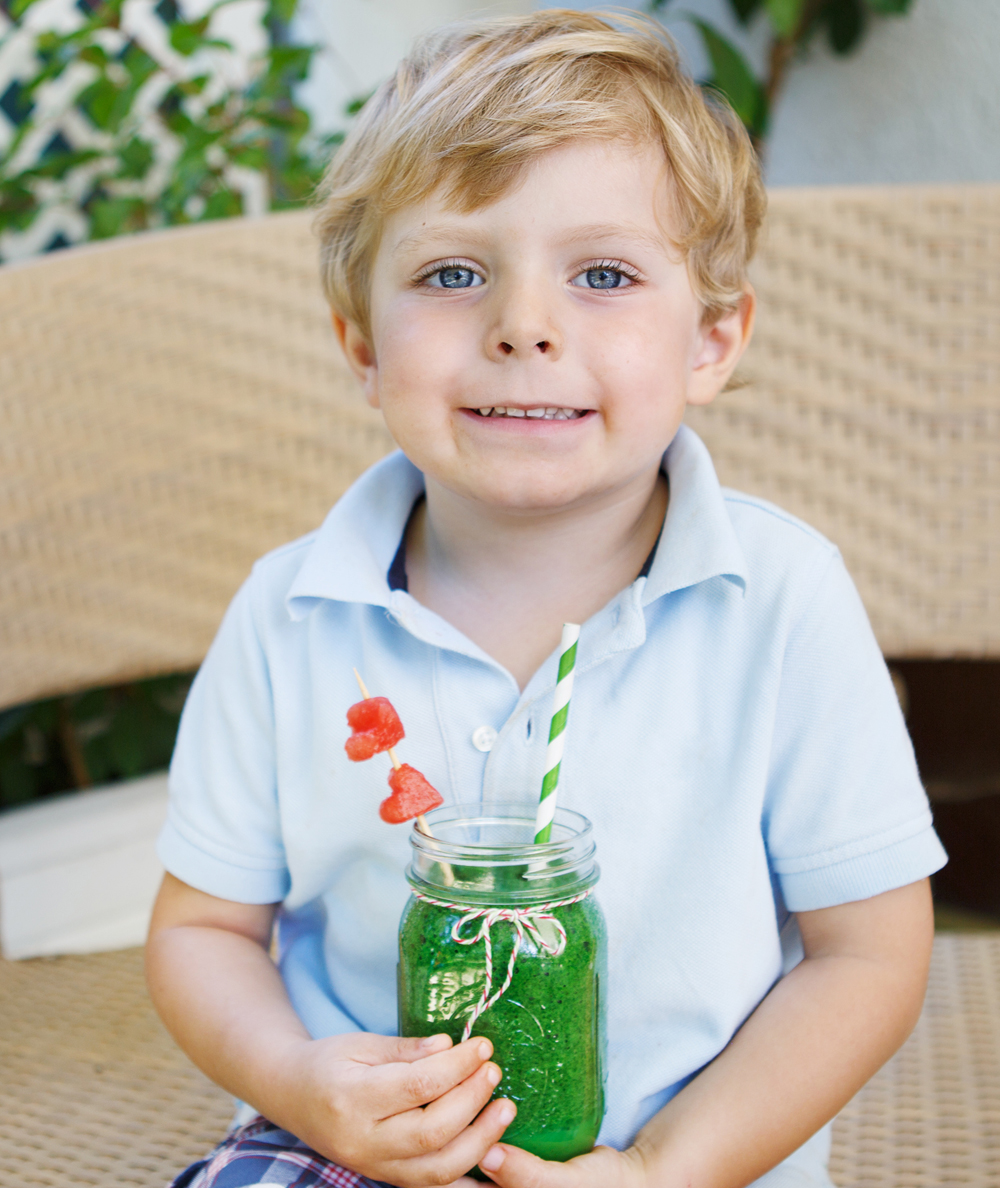 By: GetAssist Business Network Member
Amanda Lily, Plant-based Health Coach
With the weather getting warmer, and gardens being planted, we tend to think more about eating fresh fruits and vegetables. And with the recent classification by the WHO of many animal products as being carcinogenic, many people are looking for ways to reduce their impact on the planet while improving their health through eating more plant-based foods.
Getting little ones on-board with eating more plant-based foods doesn't have to be complicated or overwhelming. Seriously. There is a way to get kids, of all ages, eating more plant-based foods that involves very little time, money, or culinary skill.
By eating this food your kids will be getting in more fruits AND vegetables. In fact, my neighbour's son who "won't eat vegetables" has been known to fight my son over who gets to finish it.
What is this tasty and easy to prepare food?
Green Smoothies.
Green smoothies are smoothies made with leafy greens in them. And you can make them plant-based no problem, while still retaining that smooth and sweet experience we all know and love a smoothie to have.
Green smoothies can be served as a tasty and nutritious breakfast, side dish, or snack. And little ones can help you make it, too. Who doesn't like pressing buttons?
Here is a simple green smoothie recipe I've used for years around my home to feed my family and neighbourhood children, as well as for food demonstrations. If you have organic strawberries as an option, then use those as they tend to have more flavour.
Strawberry Green Smoothie
1c water
1c spinach
2c bananas
1c strawberries
Place all ingredients in the blender and blend until smooth. That's it! As my little one would say, "Easy peasy lemon squeezy".
If you want more tips for eating plant-based foods, grab yourself a copy of my complimentary e-book "Top Ten Tips for Transitioning to a Plant-based Diet" at www.amandalily.com/topten. In this e-book, you'll find the best ingredients and tools to keep on hand for food prep even if you have a busy life, how to stay motivated and on track to eating more plant-based foods, and tips to avoid some of the most common mistakes people make when trying to eat a plant-based diet.
Questions? Email me.
Enjoy!
Amanda Lily coaches people to find more health and balance in their daily lives. She provides lectures to organizations for lunch 'n' learns, and other events, as well as private coaching. It has been said that positive change can be seen in participants of her lectures and workshops in as little as 30 minutes! Her private coaching specialty is plant-based living.
https://www.getassist.com/wp-content/uploads/2017/05/green-smoothie.jpg
1188
1000
GetAssist Author
https://www.getassist.com/wp-content/uploads/2019/06/galogo-300dpi-300x113.png
GetAssist Author
2017-05-23 17:27:41
2017-05-23 17:27:41
The Best Way to Get Kids Eating Plant-based Foods - Even Leafy Greens!