Are you ready to beat the dull nature of April showers? Try readying your property for a Spring paradise, or allow local businesses to do it for you by Making a Request in the Request box above!
You likely know by now how important it is to take in the naturally available vitamin D. We've been hearing about our 60 minutes of outdoor time for years, but how do we commit to them as working adults? Chances are, with a grassplot transformation, you'll find the motivation!
In fact, over half the population is already spending an extra two hours outdoors every day since the start of COVID-19. So let's look at the five backyard trends they're taking on this Spring.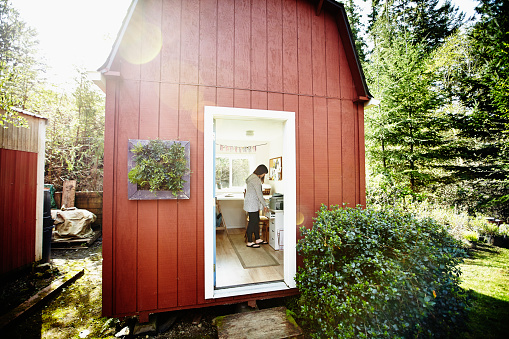 1 – Outdoor Home Office
67% of Canadian employers offer hybrid schedules, and the Human Resources Professional Association (HRPA) expects this to increase, so it might be time to set up that home office. You need the same essentials as an indoor office, but less decorating!
This year, the She Shed is getting replaced by the Back Yard Office, offering a workplace at home away from the house. There are many available blueprint plans online. Make a Request for a carpenter on the GetAssist Business Directory to build the Tiny Office that speaks to you. You could even lay a winding stone path from your back porch to your office door.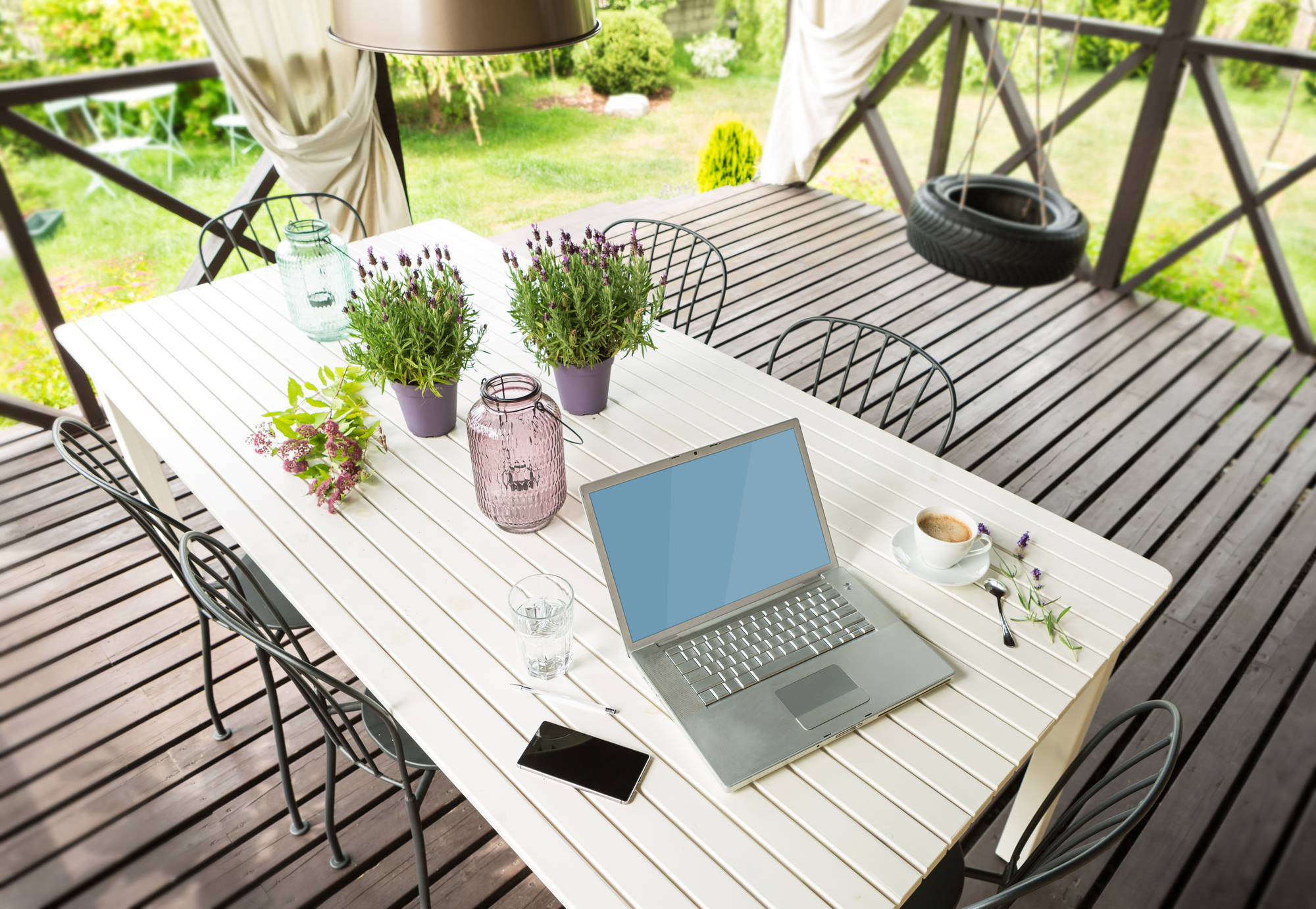 Screened in or pergola-covered porches are becoming the mobile office for days with nice weather requiring a shaded laptop. Store your work essentials in waterproof portable cabinets, or have them at the ready in a closet or basket by the porch door. Make sure to have comfortable outdoor furniture with enough tables to hold your coffee and set down your laptop and phone.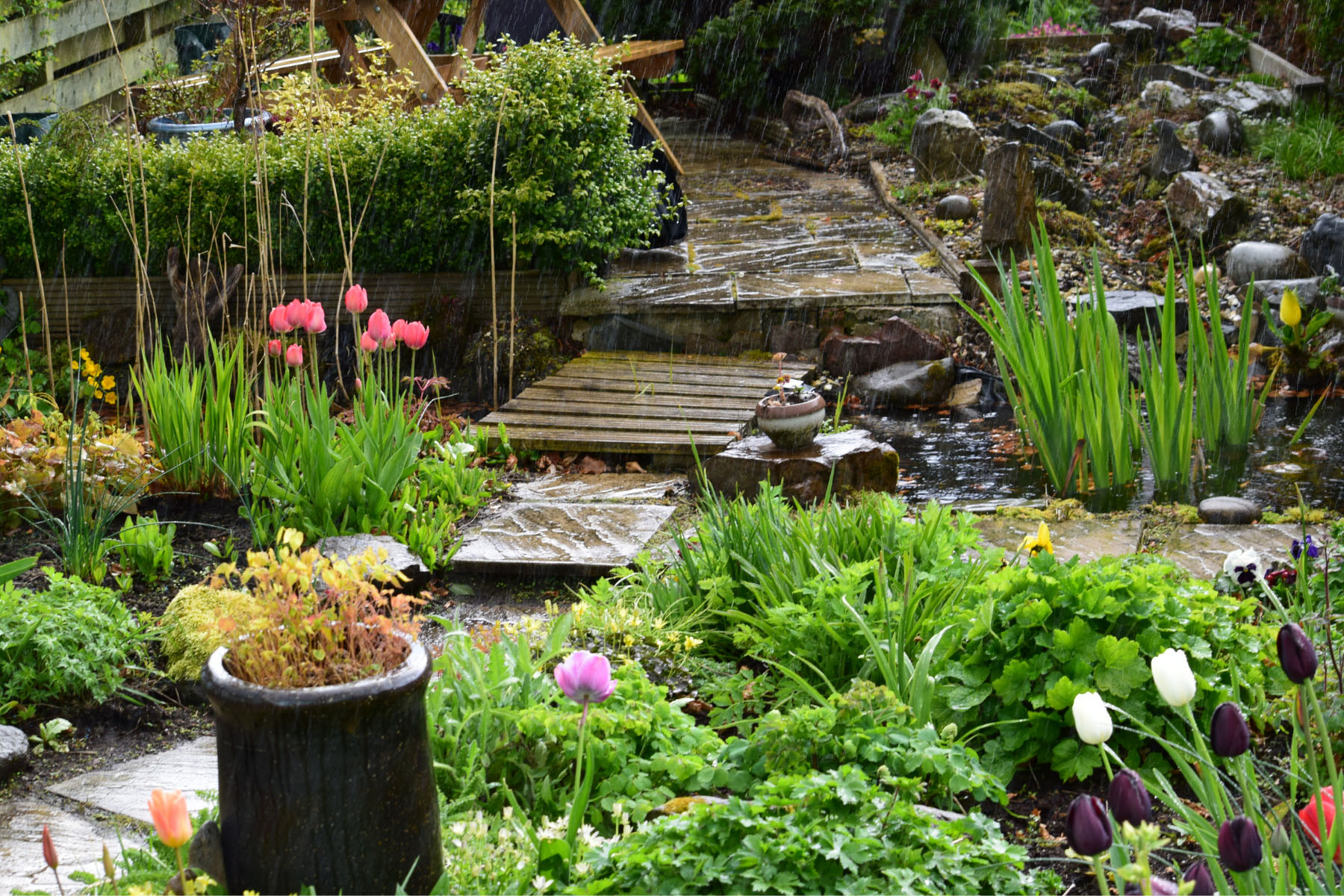 2 – Sustainability
This year it's a fad to take on sustainable lifestyles. One of the easiest ways to do so is smart gardening. Smart technology not only saves energy but monitors your plants' nutrients. The equipment is quieter than your average lawn care and controllable by your phone! Feel free to request someone local to install your technology. The rest of the process is compatible for beginners.
You could opt for a rain garden, where environmentalism meets beauty. A rain garden is a depressed area in the landscape that collects rain water from a roof, driveway or street and allows it to soak into the ground. Planted with grasses and flowering perennials, rain gardens can be a cost effective and beautiful way to reduce runoff from your property. Make a Request for Landscaping, and your garden will retain water as you gaze at the scene.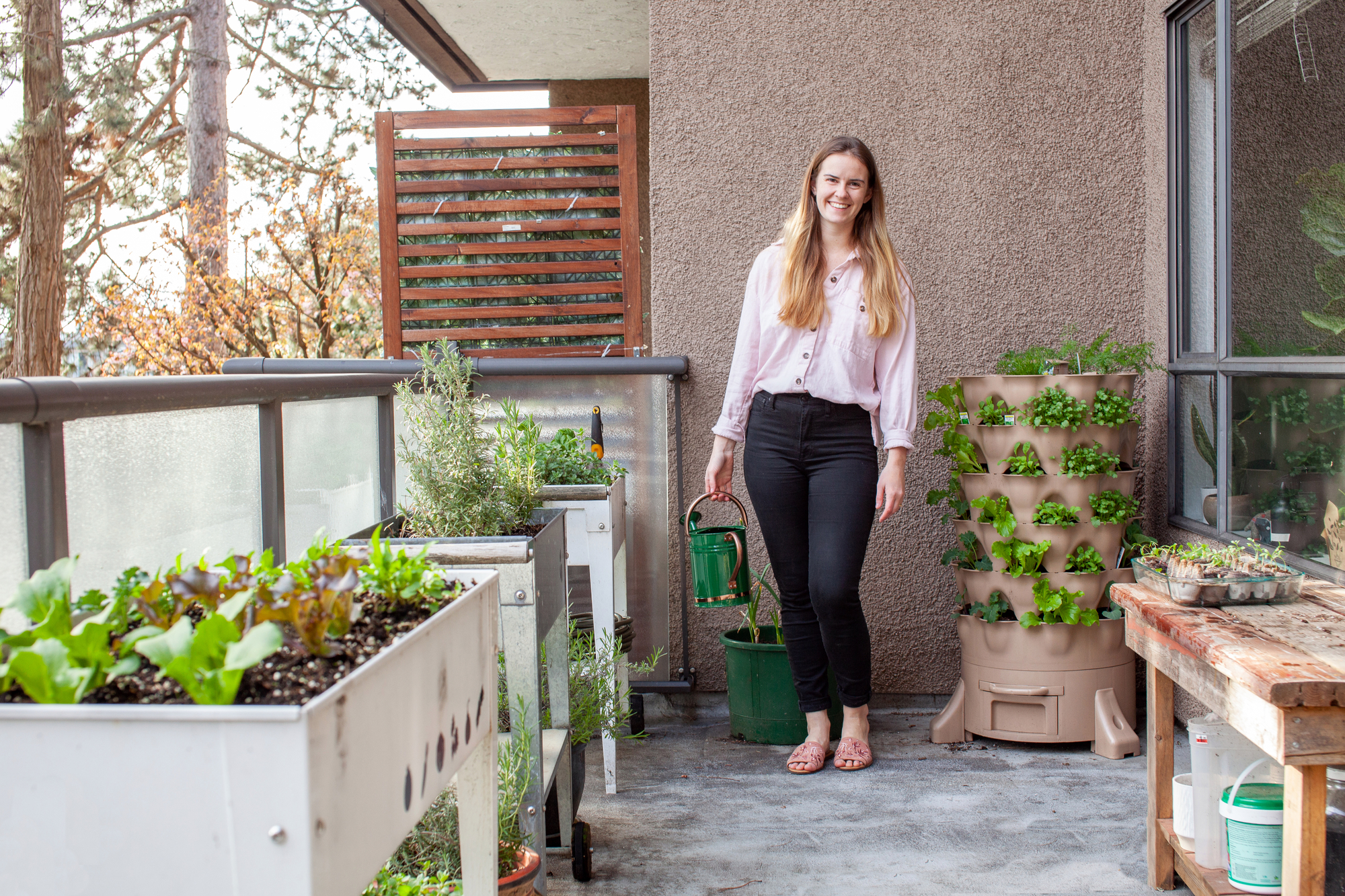 3 – Functionality
There are various ways to achieve functionality in your yard. For example, is your kitchen easily accessible? It's convenient to be able to serve what you harvest quickly. You could even go with an edible-container garden this year. Gardeners can easily transport their plants no matter the living situation.

Another popular functional element is outdoor lighting. The fun doesn't stop when the sun goes down! Vintage string "fairy lights" have not lost their luster. In fact, the vintage trend has only grown with more options like pendant lights for your covered porch or deck or battery-operated tabletop lights, all fitted with retro filament bulbs that give off that warm orangey glow. Rustic oversized table lanterns at ground level are used not just to light your outdoor living space but can be placed around your yard to illuminate pathways or separate sitting areas away from your home. Light the path to your firepit with solar torch lights or lanterns! Most outdoor lighting options today are available in solar and battery-operated options!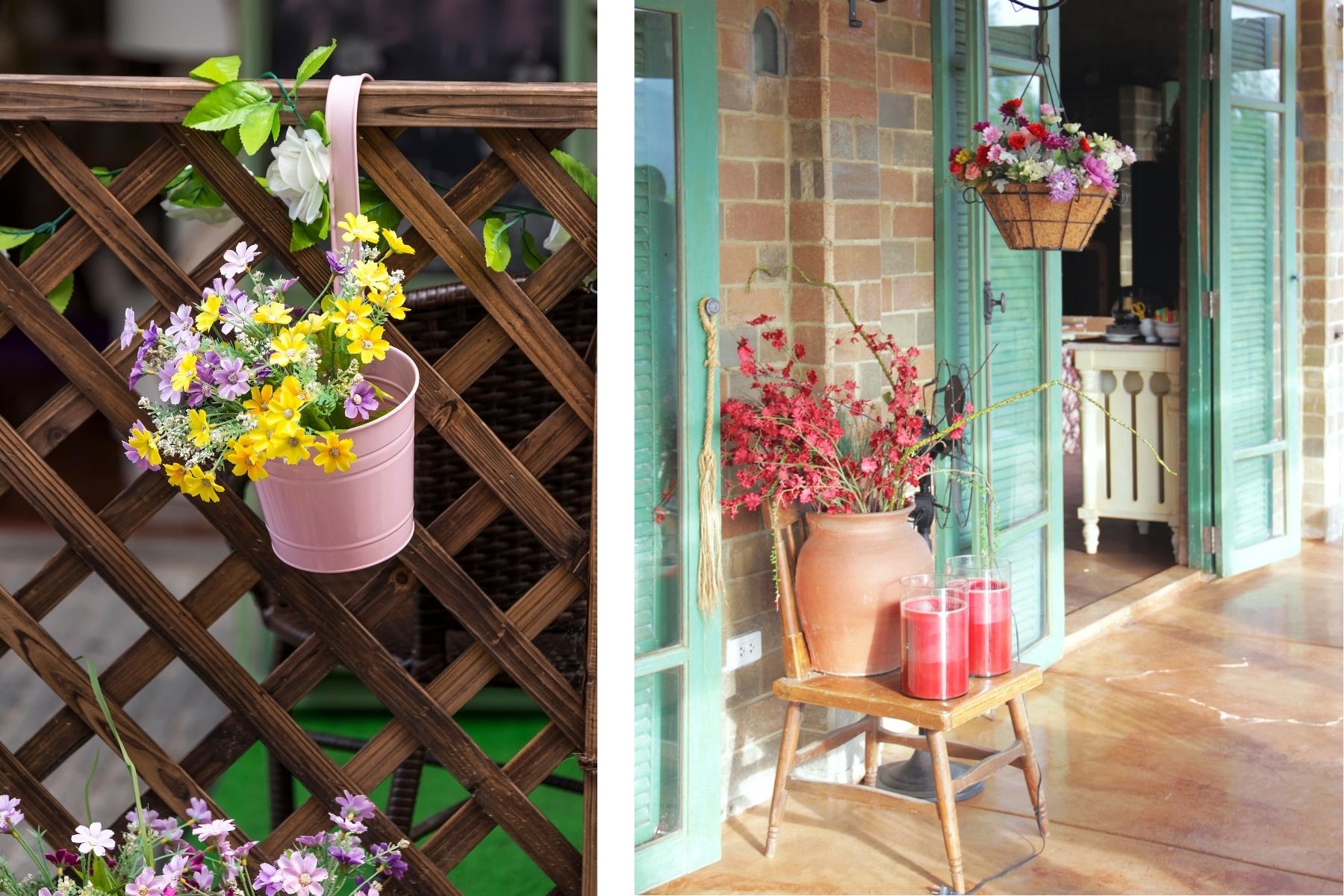 4 – Color Scheme
2022's backyards own three trending color schemes are:
Colorful. Lush, colorful gardens are in style. That includes the plants and the pots.
Pastel. Nothing says Spring like a pastel pallet. So pair your furniture with pastel walls, rocks, etc.
Monochromatic. A lot of homeowners like everything to be one color this year. It's simple but classy. By the way, Pantone's 2022 Color of the Year is purple.
If you don't trust yourself to paint these ideas to life, you can always hit the "Request" button at the top of the page!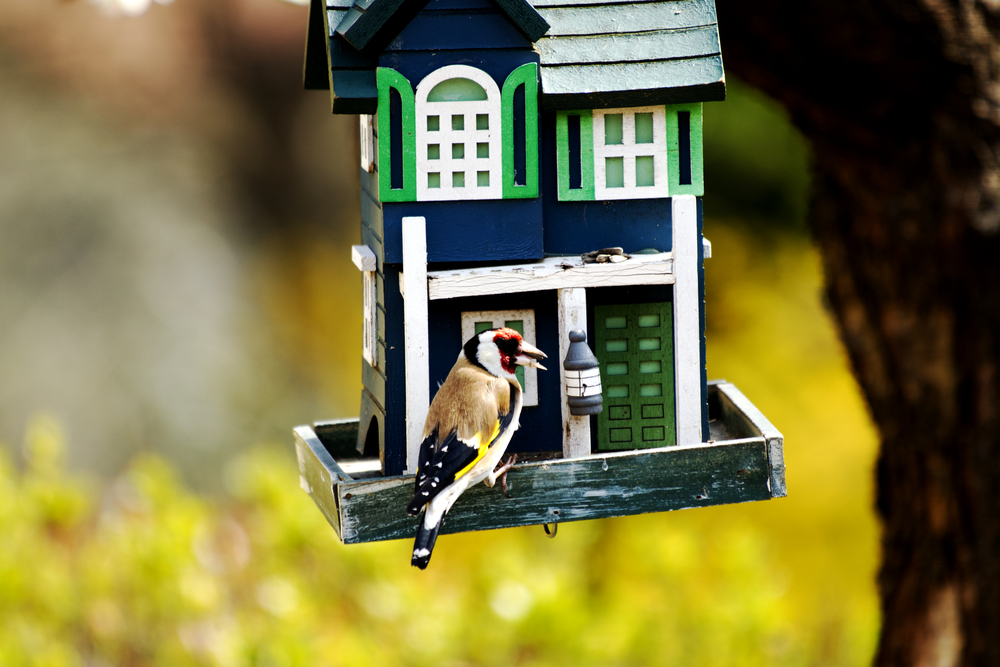 5 – Bird Feeding
Bird watching started to boom last year as more people began working remotely. If you live in an area safe from wild animals, go for it! It only takes a birdfeeder or birdhouse. Use the GetAssist Business Directory to find a carpenter who can custom make a bird feeder matching your house or barn, or find someone to hang your birdfeeders high in a tree visible from your kitchen window or deck where the birds are more likely to use it, and you are more likely to see it. Then gaze at the birds as they come, and feel free to identify them with any online source. And don't forget to keep the binoculars handy!
Spending time in the fresh air significantly reduces stress, so does letting other people take care of your landscaping needs! So, visit the GetAssist Business Directory, Make a Request for the help you need, and start enjoying the outdoors. Then, connect With Purpose with your neighbors when you invite them to share some time with you in your backyard oasis!
https://www.getassist.com/wp-content/uploads/2022/03/267224642-huge-e1648657050876.jpg
300
318
Rebecca LeClaire
https://www.getassist.com/wp-content/uploads/2019/06/galogo-300dpi-300x113.png
Rebecca LeClaire
2022-03-30 17:42:12
2022-03-31 18:06:51
Five Backyard Trends for 2022