Private Company Communities
Be yourselves! A company community on GetAssist is intended solely for internal communication with you and your business team. Conversations and information remain protected from individuals not in your company's community.
Private
Company
Communities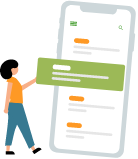 Business Directory
The GetAssist Business Directory is available in Google search, on the GetAssist website, and within the app for all users. Every Business Member's business is listed on the directory, but those who invest in 1 of 3 types of ads get eye popping exposure in their category of expertise! Visitors can Make a Request for services anywhere on the business directory.
Business
Directory

Project Logs & Invoicing
Ensure that time on projects is well-spent by checking tasks off in Project Logs and adding detailed, PDF-shareable notes including photos, videos and documents. Then, streamline your company's bookkeeping further by Invoicing clients directly from the app upon project completion!
Project Logs &
Invoicing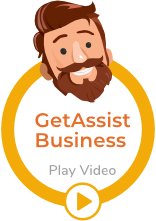 Business Portfolio
Your team knows how hard you've all worked to flawlessly execute projects from start to finish. Now, make sure others know! Gain additional clientele and trust from your community by designing a Business Portfolio on GetAssist to provide examples of your great work.
Business
Portfolio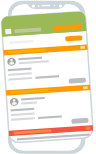 Targeted Sales Leads
Let the leads come to you! With GetAssist's Targeted Sales Leads, you can enjoy connecting hassle-free with local clients in need of your services. They make a request, and you fulfill it!
Targeted
Sales Leads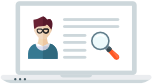 Job posting
Post your company's job openings on GetAssist to spread the word in your communities about the exciting opportunity to join your growing team of pros!
Job Posting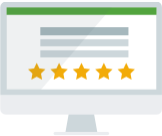 Reviews & Recognition
Get the recognition your business has always deserved. Get notified when reviews are left for your company, then, feel free to give a thankful response and share far & wide for simple self-marketing!
Reviews & Recognition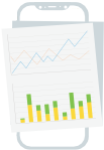 Reporting
Get simple and straightforward analytic reports based on reviews and requests made for your services. No more ballparking how many leads you've received in any given timespan!
reporting
Grow Your Business with us

BUSINESSES

LEADS

COMMUNITIES
Testimonials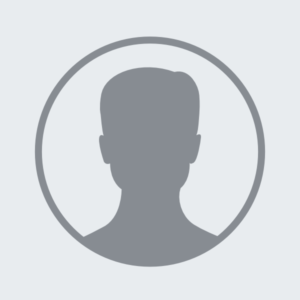 A friend wanted some marketing done for a company, made a request, and still does business with the company that responded to the lead.
Read More
Russell Knapp, Edmonton